Managing your books and keeping them up to date can be tedious. While some small business owners are determined to do their bookkeeping themselves, others have discovered the incredible benefits that come with outsourcing this task to a professional. Whether you work with an independent bookkeeper in the US or one of the best tax agents in Australia, outsourcing your books can offer an array of attractive advantages, including cost savings and increased accuracy.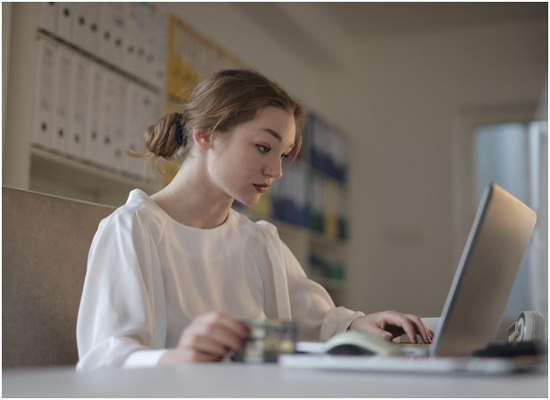 If you're ready to free up time to focus on growing your enterprise, read on to discover the benefits of outsourced bookkeeping and how it can help you on your path to success.
1. A good bookkeeper will save you money
One of the most significant benefits of outsourcing your books is the amount of money it can save you over time. A full-time bookkeeper may be costly, especially if you're running a small business with a tight budget. However, outsourced bookkeeping offers an easy way to keep the costs under control.
When you outsource, you only pay for the services you need, and since the bookkeeper works with other clients, they're able to offer a competitive rate. You'll be freeing up your time by hiring a bookkeeper, and they will do things far more efficiently. All told, this can save your business a lot of money in the long run.
2. Bookkeepers deliver unbeatable accuracy
Outsourced bookkeeping can save you money in more ways than one. With an accounting expert taking care of your books, you will likely enjoy an increase in the accuracy of your financial reporting.
Professional bookkeepers will ensure all financial transactions are recorded accurately and on time. They will commit fewer errors, and a good bookkeeper will take responsibility for any mistakes that do occur. This takes a considerable amount of stress off your shoulders as you can rest assured your financial statements are accurate, and you're far less likely to face legal or tax issues.
3. The best bookkeeping services are flexible and scalable
As your business evolves, your bookkeeping needs will likely change. Outsourced bookkeeping gives you the freedom and flexibility to scale up or down as needed. It also frees you to focus on areas of your business that require your expert attention. With the legalities and tax obligations taken care of by an expert, you have the time and mental clarity to make bold moves on other fronts.
4. You'll always have an expert on hand
When you outsource your bookkeeping needs, you gain access to a level of accounting knowledge you may not have been able to afford in-house. Professional bookkeeping services generally come with a team of experienced bookkeepers, each of whom is an expert in their field. You'll have access to valuable advice and insights on financial matters, helping you make informed decisions for the betterment of your business.
5. You'll have more time to focus on value-added tasks
As we've touched on in previous sections, outsourcing the stress and tedium of bookkeeping unlocks valuable time in your day. You can use this time to focus on growing your business, developing new products or services, meeting with investors, applying for grants, and exceeding customer expectations.
From cost savings and increased accuracy to scalability and flexibility, outsourced accounting can be a big win for your business. So, if you want to free up time to focus on growing your business and meeting customer needs, it may be time to hand your books over to the experts.