With so many types of TVs out there, anyone can get easily confused. Internet-ready TV and Smart TV are in the buzz right now. If you are planning to invest in Spectrum TV cable or any other cable service and you are also up for upgrading yours, know the difference. Buy yourself the right type of set by learning what an Internet-ready and a smart TV is.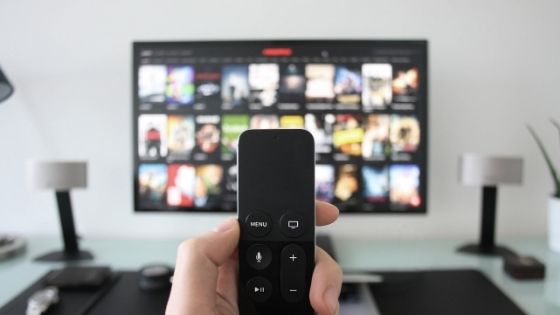 Introducing Internet Ready TV
Let's give you an example of an Internet-ready device. Our smartphone. It allows us to access the Internet. TV sets have followed the same suit now. An Internet-ready TV lets you connect to the Internet directly. It delivers all the web content you can access on your smartphones such as the weather, Netflix series, and other online activities right to your TV screen.
All types of modern TVs manufactured today are Internet-ready. There is no need for outside equipment for gaining web access because everything's built-in. All you need is high-speed Internet to power the TV.
There is usually an Ethernet port at the back of the set. All you have to do is link it with your modem to make it work. Since these TVs don't have built-in Wi-Fi, you will need an adapter or an Ethernet cable to connect them to the Internet.
Services Available on Internet-Ready TV
The features available on an Internet-TV depends on the manufacturer and model chosen. This TV comes with free as well as paid features, which are not limited to:
Amazon VOD
Spotify
YouTube
Netflix
Hulu
Sports
Video games
Live broadcasts
HBO Go
Social media apps like Facebook, Twitter, and LinkedIn
Weather
Music and photo services
Introducing Smart TV
A smart TV is also an Internet-ready TV. The only difference is it comes with built-in Wi-Fi so you can connect it to the Internet wirelessly. These TVs also have an Ethernet port. You can readily connect the TV set to your home network and use the Internet wirelessly or you can hardware it for watching HD content.
Since smart TV is the advanced version of Internet-ready TV, these are some of the advanced features you will find in the TV set:
Operating System
These TV sets have their own operating system. If you are investing in Samsung smart TV, it comes with Tizen OS. LG, on other hand, features WebOS. Needless to say, all brands or manufacturers of smart TVs consist of an operating system which internet-ready TVs don't have.
Built-In Browser and Apps
Smart TVs also have their own built-in apps and browsers. There is a whole library of apps you can use and sign into. Some Smart TVs also allow you to download apps and have a great experience.
Voice Search
Today's smart TVs also come with Voice Search and Artificial Intelligence capabilities. Yes, these TVs have built-in Alexa and Google Assistant. You don't even have to use a remote control to operate the TV. All you have to do is give voice commands and the TV will do whatever you want.
Smart Home Control
If your smart TV features AI capabilities, you are likely to control your smart home devices like an outdoor camera from your TV's screen.
Which One's Better?
The answer is clearly smart TV because it comes with better features and it is Wi-Fi enabled. If you still looking for a comparison, here is everything you need to know for making a decision:
Internet Buffering
Internet-ready TVs have a bad reputation because of their buffering. Also, you can't really download an app on this type of TV. A smart TV, on the other hand, has built-in apps already. You can download more apps too and you don't have to deal with the Internet buffering problem. Just open the app you would like to use and enjoy a smooth experience.
Customization
Smart TVs are highly customizable. Download any app you would like and no won't have to miss out on anything. Things are different with Internet-ready TV. You can customize or upgrade the apps.
Summing Up
Smart TVs are limitation free. You can also hook your smartphone to your smart TV. Listen to music, share videos, photos, or browse the Spectrum Internet and it would feel like you are using just any other mobile device. You can even browse social media sites and read a blog on your TV screen. Most smart TVs have Bluetooth facilities that access you to connect the TV with Bluetooth speakers or even Bluetooth headphones and transform your TV experience.
What I admire about a smart TV is that whenever I have to contact Spectrum support, I just use Google browser from the TV, open my Spectrum account and take an action from there. This is so convenient. As soon as I am done, I can resume my TV. Hence, a smart TV is definitely a worthy and better investment.