If you flip through any health magazine, you will find protein powders all over the place. The attention it enjoys among fitness lovers makes you wonder whether it is the right supplement to fulfil your fitness goal. True enough, protein powders are a great start to supplement your fitness regime and help muscles recover after a good workout.
However, it can be tough to pick the right type of protein powder for your needs, given the multitude of varieties of protein powders available. Before you buy protein powder online, read on to know all about protein powders, and opt for the right choice to match your fitness goals.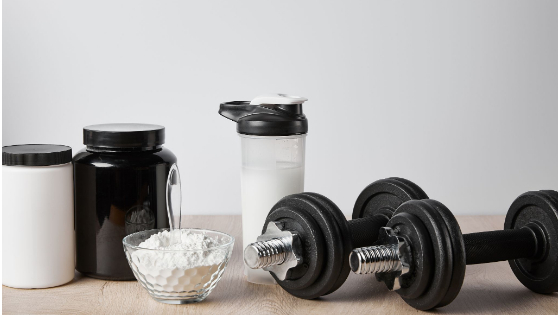 Protein Powder – Why do You Need Them?
If you follow any exercise regime based on weights, cardio, or endurance training, you require protein intake of the recommended 1 to 2g per kg of body weight per day. Powdered protein offers a great way to increase your daily intake quickly and easily.
It's vital to remember that protein powders are formulated to fill the nutritional gaps in your diet. Of course, getting your share of protein intake from lean meat and fish is the best way.
Most will not be able to manage the same, and this is where protein powders come in handy to get nutrition on the go. Buy protein powder online and remember, an important clue to choose the best one lies in the supplement's name.
Types and Use of Protein Powder
Whey protein is a commonly consumed protein supplement for fitness buffs, and it is fit for day-to-day use. It is easily digested and one of the essential building blocks for muscles and strength to fuel your workouts. Apart from this, several other variants include casein, soy, rice, egg, and pea protein powders.
Matching Protein Powder to Your Needs
Here are some general guidelines to find the right protein powder:
Build Muscle – For robust muscle growth, choose a powder with a greater biological value that refers to how well your body absorbs the protein. Whey protein and isolates can be a reliable option.
Weight Loss – For effective weight management, choose powders with no added sugar or artificial sweeteners made from starch and low carb options. Also, for people with diabetes, lean protein powders with no added sugar may be well-suited
Vegan – If you are vegan, opt for plant-based protein powders and don't go for milk-based variants. Likewise, people with gut disorders should opt for gluten-free powders
When Should You Take Protein Powder?
There are few key meal targets during the day, whereby protein intake is critical. Breakfast can serve as the best time to get your proteins to work and reverse the loss of proteins due to overnight muscle protein breakdown.
It's also recommended to consume protein powders post-workout to maximize muscle recovery and pre-workout during breakfast, for instance. Besides this, protein powders can also be consumed between meals as a snack to keep you full.
There's a Protein Powder for Everyone
Each powder is different based on its ingredients, flavour, and protein source. Make the right choice according to your preferences and buy protein powder online with delicious natural flavours for the perfect nutritional support.