The most popular social media platform, Instagram, is a place where people can share their lives with their followers. It's a place where they can post pictures and videos of themselves that they think will make them look good. It's also a place where they can post pictures and videos to get inspiration for their own lives.
It would be hard to find someone who doesn't have an Instagram account nowadays. And it's not just because it's the most popular social media platform; it's also because Instagram is a great way to get inspiration for your life from the lives of others.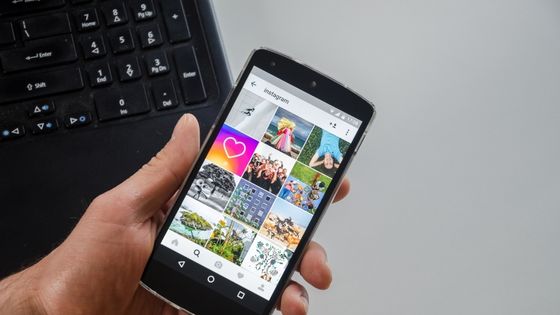 Instagram stories are a great way to communicate with your followers regularly. They are short, fun, and easy to post.
But what should you post? Here are some ideas for inspirational Instagram story ideas:
Share something relevant to your brand or business
Post a quote that inspires you
Showcase the people who make your business possible
Share an event or activity in your community
Why it is Necessary to Have Instagram Story Strategy?
You don't need to buy Instagram followers while knowing the strategies that you can apply to your stories to boost your audience. Nowadays, people are more likely to turn to social media for inspiration and motivation. That's why it is important to have a strong Instagram story strategy.
Some of the best Instagram story ideas are:
Blog post roundups
Inspirational quotes
"How To" tutorials
Thoughtful questions
Motivational quotes
Instagram Story Ideas
In this section, we will discuss some inspirational Instagram story ideas to help you get started.
Instagram stories are a great way to connect with your followers and engage them in your content. It's also a great way to increase the reach of your posts because it is so easy for people to share these stories on their other social media channels. There are many different ways you can use Instagram stories, but here are some that I find most effective:
Showing behind-the-scenes footage of what you're working on
Sharing tips and tricks with your audience
Asking questions or inviting people to participate in polls
Sharing inspirational quotes
Instagram stories are a great way to show your followers what's going on in your life and they can help you connect with them on a more personal level.
What Makes a Good Instagram Story
A good Instagram story is a mix of the visual and the written. It can be anything from a short, personal anecdote to a photo of your favorite food. The best stories are those that are authentic and have meaning behind them.
There are many different ways to create an Instagram story, but we've put together some ideas that might help you get started. Some people use their stories as a tool for self-expression and reflection, while others use them to share their day with friends and family.
Instagram Story Ideas
If you are thinking that what sort of Instagram stories can help boost up your account and what you need to post to stand out? We have prepared a list of story ideas that will increase your engagement and will help you to gain more followers.
• Question Answer Stories
If you are selling a product or running a business and you are receiving a lot of questions from your followers on daily basis. They are curious about your product, its uses, results, and cost. You can create a story where you can ask questions to your customers or let them ask questions from you. You can ask for their suggestions and ways through which you can make this product better. You can answer their questions in the form of stories as it's a great way to keep your followers engaged and involved. You can go for an Instagram live on your stories and answer the queries of your followers live.
What if your followers are repeating the same questions and you are tired of answering them? Well, you can create a story highlight on your profile and provide answers there.
• Post Review Stories
You can share the reviews of customers who have already bought products from you. Ask them to share their thoughts about products they bought. You can share those reviews with your followers in stories. This will give your new customers an idea about your products and attract them to buy your products and follow your account.
• Host a Giveaway
People are interested in getting free products and to do so you can arrange a giveaway or a contest. Through you can offer a gift to your followers, post a story and ask them to engage in your posts, and share your account with their friends or family. At the end you should announce a winner and offer them a deal, that would be well worth it.
• Share Tutorials
People these days love to have short content, they look for more exclusive content and urgent solutions. Instagram stories are the best way to explain to your followers shortly and concisely. You can start anything from scratch and teach your followers the whole process that how you made it. For example, adding glitters to your boring slippers or making a fancy headband with a piece of cloth.
• Share Behind the Scenes
Sharing behind the scenes of your content can be engaging and entertaining for your followers. People love to enjoy what's going on behind all the processes of making a product. Just like some people are interested in using Instagram profile stalker to look at the life of others without knowing them. You can take this example for sharing behind the scenes. Just like you have created an entertaining post or a comedy video, you can share its bloopers or behind-the-scenes in Instagram stories. It's a great tactic to keep your followers engaged.
Besides all these ideas you can support other Instagram accounts or create a poll on your stories or promote a small influencer. Provide the sneak peak of your upcoming project or product and the sale that is going live. Now you must be ready to create unique Instagram stories with these cool ideas. Share your Instagram story ideas with us.