Acting is a profession that is notoriously hard to break into. If you're interested in becoming an actor or actress, you've probably heard about how difficult it is to sustain yourself and build a career out of it. In addition, making a career out of acting could be especially difficult if you don't have prior experience and are just beginning to kickstart your acting career. Thankfully, there are some things that you can do to set yourself up for success, even if you are a new and inexperienced actor. What exactly are these methods of jumpstarting your acting career? Here's how to kick off your acting career effectively.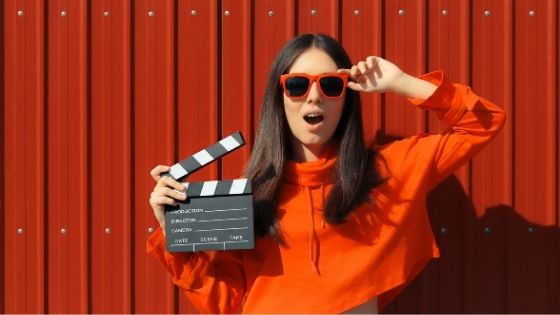 Take Classes
If you're looking to kick off your acting career then the first thing you should do is to start taking acting classes. Learning different acting skills can be extremely challenging, especially if you try to tackle it all by yourself. Thankfully, taking acting classes provides you the opportunity to learn various acting techniques and methods from experts, making the learning process much easier. In addition, these mentors can provide you with feedback on your acting skills, telling you what your strengths are and what you need to improve upon. If you're looking to kickstart your acting career, then you definitely need to take acting classes to improve upon your skills.
Study Other Actors
Whoever said that watching movies and T.V shows wouldn't be beneficial to you? As an actor or actress, watching critically acclaimed performers can actually be a huge boost to your own ability. Watching these performers and analyzing what they do can allow you to better understand what makes someone successful in acting. How are they able to portray various emotions? What do they do that makes their performances so convincing? These are all questions you can ask when analyzing their acting, and you can then take what you learn and implement it into your own acting repertoire.
Hone Complementary Skills
An important part of having a successful acting career is successfully applying various complementary skills to go with your acting. Many big acting roles will require you to have these skills, and if you don't, then you won't even be considered. Some roles may require you to sing and dance, while others may require you to perform advanced stunts. If you want to be successful in acting, then you'll need to learn and master complementary skills like these, as doing so will open up a whole slew of new opportunities for you.
Take Small Roles
When you're just starting out in acting, finding roles can be extremely difficult. You don't have a lot of experience to show for yourself, so bigger roles will often be out of your reach even if you nail the audition. As a result, you should work your way up the acting hierarchy, taking various small roles to build your resumes. Now you might be thinking "Who's looking for supporting actors near me?", but there are plenty of local and community theater companies that you can audition at to build experience. The experience will be valuable, as it will not only allow you to get bigger roles in the future, but it will also prepare you to deal with audience interactions and tackle things like stage fright.