Securing your financial future is crucial and life insurance plays a significant role in providing financial protection to your loved ones. It ensures that your loved ones are protected in the event of unexpected tragedy. By securing the right coverage, you can feel confident that your family will be financially supported during what is already an emotionally challenging time.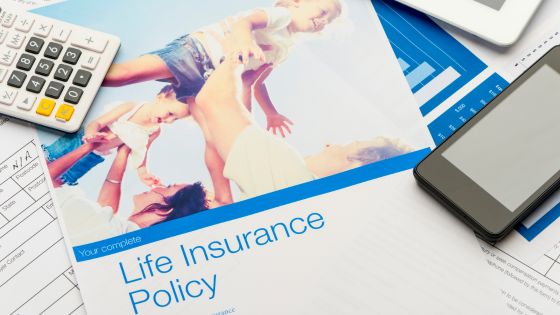 But with numerous policies available, finding the right one can be overwhelming. In this article, we will guide you through the process of selecting the perfect life insurance policy tailored to your needs.
Meaning of Life Insurance
Life insurance is an agreement between an individual who holds an insurance policy and an insurance company. The insurance company commits to paying a certain amount of money upon the death of the insured person or at the end of a predetermined period, in exchange for regular payments of premiums by the policyholder.
Assessing Your Requirements
Calculating the amount of coverage you need is the first step in choosing the right life insurance policy. Consider factors such as your income, debts, future expenses and financial goals. This evaluation will help you determine the appropriate sum assured to adequately protect your loved ones.
Types of Life Insurance Policies
Several types of life insurance policies exist, each with its unique features and benefits. Understanding the differences can help you make an informed decision:
1. Term Life Insurance:
Life insurance term plan offers coverage for a specific period, typically ranging from 10 to 30 years. It provides a high sum assured at affordable premiums. This makes it an excellent choice for those seeking temporary coverage during critical life stages, such as mortgage repayment or children's education.
2. Whole Life Insurance:
Whole life insurance provides lifelong coverage, ensuring that your loved ones receive financial protection regardless of when you pass away. These policies often come with a savings component that accumulates cash value over time, which you can access through policy loans or withdrawals.
3. Endowment Plans:
Endowment plans combine insurance coverage with a savings component. They offer maturity benefits, meaning that if the policyholder survives the policy term, a lump sum amount is paid out.
4. Unit Linked Insurance Plans (ULIPs):
Unit Linked Insurance Plans (ULIPs) are a hybrid product that combines insurance and investment. They allow policyholders to invest in market-linked funds, offering the potential for higher returns. ULIPs provide flexibility in adjusting the level of insurance coverage and investment allocation according to changing financial goals.
Factors to Consider
Once you've figured out the life insurance meaning, then it's time to move on to the factors that influence insurance coverage and costs:
1. Premiums and affordability: When choosing a life insurance policy, it's crucial to compare premium costs from different insurers. Consider your budget and select a premium that fits comfortably within your financial means. Remember that life insurance is a long-term commitment, so choose an option that you can sustain throughout the policy term.
2. Coverage and benefits: Evaluate the extent of coverage offered by each policy. Look beyond the sum assured and check if additional benefits are available, such as critical illness cover, a disability rider, or an accidental death benefit. These add-ons can enhance the overall protection provided by the policy.
3. Claim settlement ratio: The claim settlement ratio represents the percentage of claims settled by an insurance company in a given year. Research the claim settlement ratios of different insurers and opt for companies with high ratios. A higher ratio indicates their reliability in settling claims promptly and efficiently.
4. Company reputation and financial stability: Consider the reputation and financial strength of the insurer. Check their credit ratings and reviews to ensure they have a strong track record of fulfilling their financial obligations. A financially stable company is more likely to honor claims and provide a seamless experience during the policy term.
5. Policy exclusions and limitations: Before finalizing a life insurance policy, carefully review the exclusions and limitations mentioned in the policy documents. Understanding these details will help you avoid any surprises or misunderstandings in the future. Be aware of scenarios where the policy may not provide coverage, such as self-inflicted injuries or participation in hazardous activities.
Comparing Life Insurance Policies
Utilize online platforms and comparison tools to compare policies from different insurers. These tools provide a convenient way to evaluate premiums, coverage, benefits and the reputation of various insurance companies. Consider multiple options and select the one that aligns best with your requirements.
Choosing the right life insurance policy is a critical decision that requires careful consideration. By assessing your needs, understanding different policy types and comparing options, you can make an informed choice. Focus on factors such as affordability, coverage, the reputation of the insurer and the claim settlement ratio.
Take your time, read the fine print and seek professional advice if needed. With the right life insurance policy in place, you can safeguard the financial well-being of your loved ones.