Social media influencers are individuals who use social media platforms online to spark conversations and increase awareness regarding a topical issue or a brand. You will find them making regular posts on their favorite social media channels, amassing a large following of loyal online fans along the way. They are called influencers due to their sway over an audience on social media by giving their thoughts and opinions about a specific topic. In 2022, if you're successful and go about things the right way, you can make a lot of money by pursuing a career as a social media influencer. With this in mind, we've decided to come up with this article on how to build a solid career as a social media influencer to provide you with some helpful tips. Carry on reading to learn more.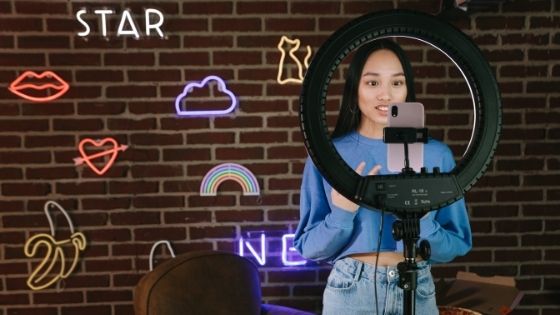 Post About Relatable And Trending Topics Regularly
Getting popular and accruing a large stack of followers online as a social media influencer largely centers around you posting about topics that are relatable and currently trending. You will know your posts are becoming popular and receiving traction online if you see them getting plenty of shares, retweets, likes, comments, and so on. YouTube, Twitter, and TikTok have dedicated feeds showing users the latest trending posts on the platform. These can be anything from silly dance videos to sports clips, news articles, movie scenes, and the newest music. Want to develop a career as a social media influencer? We suggest studying the trending pages closely on the social media platforms you primarily use to connect with audiences to help you create content that receives high levels of online engagement and enables you to grow and flourish as an influencer. Soon enough, you will have tons of individuals and companies wanting to pay to work with you.
Accumulate A Large Following Across Social Media Platforms
The foundation of becoming a big social media influencer is about creating a significant following across various social media platforms. However, influencers often focus on growing their audience by frequently posting on one preferred social media channel. For example, LoganPaul primarily concentrates on Youtube posts and has 23.4 million subscribers, and Charli D' Amelio mainly posts on TikTok and has a whopping 140.5 million followers there.
Be Professional And Take Your Career Seriously
The rise of digital technology has transformed the nature of employment globally, and there are jobs around today that simply didn't exist a few decades ago. The role of a social media influencer on the internet is undeniably pretty different from traditional employment, such as being a lawyer, banker, doctor, shopkeeper, or tradesperson. There's certainly lots of fun to be had by posting entertaining clips on social media platforms. However, aspiring social media stars also need to take themselves seriously if they want to earn money and carve out a genuine career as online influencers. For instance, try and get an online business address that you can view from anywhere and anytime through online access. This can be provided by experts such as PhysicalAddress. Having a business address will help you give off a more professional and business-like vibe to any customers, businesses, or brands interested in working with you on influencer marketing campaigns.
Try Being Brand Friendly In Your Online Content
Whether or not your online content is brand-friendly and connects with your audience will play a crucial role in the number of brand deals you manage to secure. Some brands won't want you endorsing their products or services if your content isn't family/child friendly. So, be careful before posting content on adult themes or cursing excessively in your posts since this may significantly reduce your scope for working with brands on projects. You'd be amazed at how much money you can make as a social media influencer simply by talking about how great a product is in a 1-minute paid marketing ad endorsement in one of your videos.
Learn How To Edit Your Content
When you're setting on your career as a social media influencer, it's best to keep your costs low by being a self-starter and learning how to do things yourself. Paying for video editors, a camera crew, etc., can be expensive. So, learning how to edit videos and photos yourself without anyone else's help could prove extremely useful in giving you a boost in the early stage of your career.
Ignite Your Creative Spark
Creating engaging content that excites online audience stakes less effort than you may think, and all you will need is a camera and some fun stories to talk to your viewers about. The most successful, well-known social media stars have fascinating personalities and are excellent at creating compelling narratives and interesting content for their viewers. Indulge in your creative side to help grab the attention of online audiences on social media sites and transform into an internet personality that gets clicks and intrigues people.
Creating an established career as a social media influencer is a hard graft in 2022. Think about how you can make sure you stand out from the millions of creators putting creative content out there online. These are our top tips on how to build a solid career as a social media influencer today.