Internet Marketing is all about Digital Marketing now. From small business to big conglomerates, everyone is deriving the advantages and benefits of digital marketing. Apart from businesses, even non-profit service-oriented organizations, government agencies and political parties use digital marketing to promote and achieve their objectives.
Search Engine Optimization (SEO) is one of the constituents of digital marketing part from Social Engine Marketing (SEM), Social Media Marketing (SMM), Social Media Optimization (SMO), Video Marketing, Mobile Marketing and Analytics. SEO is not something doing an isolated activity. Rather, it is a whole process of many interconnected activities all directed to work in tandem to attain certain specific goals and functions.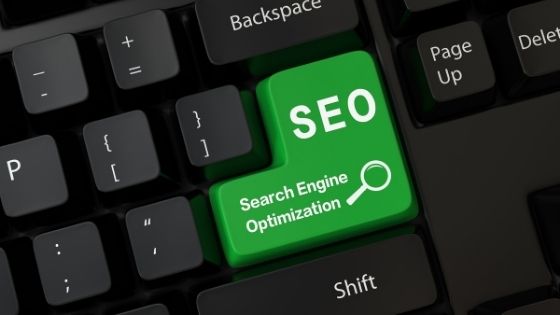 While other constituents of digital marketing can be undertaken with or without a website, SEO is a process which involves all activities with your website at the centre of it all. All activities of SEO are about and for your website only. In other words, SEO is all about promoting and strengthening your web domain and all or many of its page URL's.
Promotion through SEO
Search engines like Google have algorithm with numerous rules to rank websites for specific keywords and show them in their search results. Search Engine Optimization is optimizing your website to follow and fall under search engine guidelines and algorithm rules so that your website picked up by the search engines and shown at the top of the search engine results for a certain set of keywords. On-page SEO is the process of converting and correcting your website's structure, content and what not to make it a search engine friendly website. Off-page SEO is doing all activities on external websites for your website like creating backlinks and making mentions. Both On-page and Off-page SEO methods help to promote your website through search engines if proper SEO guidelines are followed and adhered to strictly.
Strengthening URL's through SEO
Strengthening URL primarily speaks about improving its Page Rank and for your website, its Domain Authority. In the Off-page SEO, the websites giving backlinks to your website share their Domain Authority to your website and help increase your website's Domain Authority. On-page SEO helps to sustain your ranking position in search engines through content relevance, context relevance, location indexing, website structure and continuous updates.
SEO and Business Benefits
SEO drives numerous customers to your e-commerce site and helps you to get innumerable orders.
Top and overwhelming presence in search engines strengthens your brand equity/persona and market value.
Apart from end-customers, you can get dealers and distributors for your B2B business.
References and mentions through Opinion Leaders.
Wide visibility for all your products and services which strengthens your topline and bottomline.
Better market understanding about your business through your Website Blogs and Case Studies.
Increased footfalls to your physical stores and visitors to your physical stores and visitors to your social profiles.
You can buy expert SEO Services USA and can have the capability to promote all across the world for any number of keywords for any number of products and services. This way, you can market your products or services to any part of the world without having to visit any country or physically present there.
With SEO, you can promote your videos, catalogues, e-brochures, Case Studies, Website blog, White Papers, Webinars and Virtual Demos. Having said this, SEO is actually a global marketing tool.
SEO's results are measurable and improved through keyword analysis
There are innumerable tools that help to generate reports and keywords and simply SEO process through automation wherever necessary.
More enquiries and higher Return On Investment (ROI).
SEO vs Online Ad /Traditional Promotion
While SEO is the organic way of getting your website to the top of search engines, Ad Promotion involves paying for displaying, listing and publishing digital content to get visitors to the website.
While Ads can give instant results, the SEO process takes time to produce desired results.
The Ad Promotion costs the company every time for displaying or publishing or circulating the banner, graphic, video or article. But SEO does not require you to spend or paying for getting results.
SEO helps your website to get top positions in the search engines like Google whereas other paid forms of advertising do not make your website appear in search engine results.
While SEO is done to promote your website or URL's of your various website pages, paid promotions and advertisements are mostly done in third party external websites though the results can be attributed to the promotion of your website and its URL's.
When your websites shows at the top of the search engine results due to great SEO efforts, it adds more reputation and credibility to the company. It is actually so much so with paid promotional results.
It takes expertise and technical skill if you want to do SEO yourself, but it is not that much necessary to go for paid promotion.
Paid promotion does not give long term benefits as far as results are concerned. But SEO continues to provide results through top search engine positions and benefit you in the long run.
SEO does not require allocation of budget for promotion year on year for lead generation. Ads cannot be run without budget allocation and lead generation comes to a road block with no funds to allocate.
SEO is essentially less expensive than ad promotion as SEO does not involve paying heftily for ad agencies, creative professionals, media strategists, social media platforms, search engines ads, etc.
When it comes to comparing SEO to traditional offline promotional methods, it is absolutely incomparable SEO process charges are only a fraction of what offline promotion costs you.
The legitimate way of doing SEO brings with its loads of long term benefits that help you
sustain your web marketing efforts and lead generation process. https://perfectlinkbuilding.com/us/