It's incredibly stressful to be involved in an accident or breakdown. If you're stuck on the side of the road then it's always best to call a reputable company offering towing Brisbane wide. Dealing with a towing operator that you know and trust can protect you from some of the industry's most common scams. While the long distance car towing industry has cleaned up its act a lot in recent years, there are still plenty of unscrupulous operators who are happy to make their money however they can. We're going to review some of the most common tow truck scams and how you can avoid falling victim to them.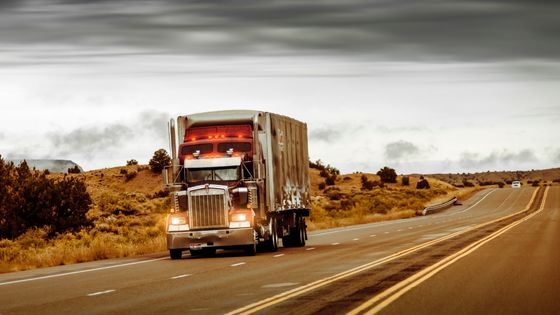 Unregistered Towing Operators
Most tow truck scams are perpetrated by unregistered tow truck drivers. Many Australian states regulate their towing industries by issuing some type of Tow Truck Licence. Operators that hold Tow Truck Licences are subject to government oversight and they're held to higher standards for safety and ethics. When you work with unregistered operators, you're opening yourself up to all types of scams, such as price gouging or having your car held for ransom.
Before you allow your car to be loaded onto a tow truck, make sure to check the side of the truck for licence markings. Registered towing operators are usually required to display the following information on their trucks:
Truck licence number
Truck classification
Name, address and phone number of the business
Always check for these details and ask to see a towing consent form before you allow your car to be moved.
Being Pressured by Drivers
Finding yourself stranded on the side of the road after an accident or breakdown can be stressful. It's often a huge relief to see a tow truck pulling over to give you a hand, but you need to keep your wits about you. There's nothing wrong with accepting help from a truck that happens to be nearby, but you need to make sure the operator is licensed and reputable before signing any forms.
Many of the most common tow truck scams begin with pushy drivers. These types of operators are often unlicensed, and you can find yourself hit with huge fees for their services. Worse, pushy and unlicensed drivers are often in a hurry to get your consent, and that means they're more likely to damage your car during transport or storage. If a tow truck driver is pressuring you into accepting their services then it's better to refuse. Contact your insurer instead. Even if you don't have comprehensive insurance, most insurers will be happy to connect you with a towing service they trust.
Tow Trucks Working with Repair Shops
You know that pushy tow truck driver? They'll often be very insistent about towing your car to certain workshops or holding yards. That's because they're working together with those places. They likely receive a commission for every car they bring in, so they'll be reluctant to take your car anywhere else. Never agree to towing services without knowing exactly where your car is going to end up. If you're unhappy with the workshop or storage facility the driver wants to go to, call your insurer instead.
The real danger is that these workshops or holding yards may not be trustworthy themselves. You could be hit with a huge bill for their services, or a disreputable mechanic may try to take advantage of the situation to inflate their rates. In those cases it's often hard to recover your vehicle without paying the outstanding bill. Always have your car towed to your home or to the address of a mechanic you trust.
Hidden Fees
This is the one most people are afraid of. The cost of reputable towing Brisbane wide is extremely affordable. A good towing company will also be very transparent about their fees and charges, so you know exactly how much their services will cost. On the flip side, unlicensed and disreputable towing companies often load their contracts full of hidden fees and charges. Before you sign the towing consent form it's important to read through the terms and conditions carefully. Review the charges that come with the service and make sure you know what you're going to pay.
If you've been in an accident then there's a good chance that you will be protected by maximum towing charge limits. In states like Queensland, tow truck drivers are only allowed to charge a maximum amount for their services after a car accident. Currently, Queensland's tow truck drivers are only allowed to charge up to $391.90 to tow your car after an accident, so make sure you aren't being quoted an exorbitant amount.