If you are really fond of shopping and love to get everything new that releases in the market, there is a chance that you get debt-drown at a time. Spending more than what you need is an addiction, and addiction rarely has any limit. You need to rectify the habits that tend you to take towards a bad end. You need to learn to save and improve your spending habits to keep yourself in a protective zone. Here is what you can do to save your self from going debt-drown.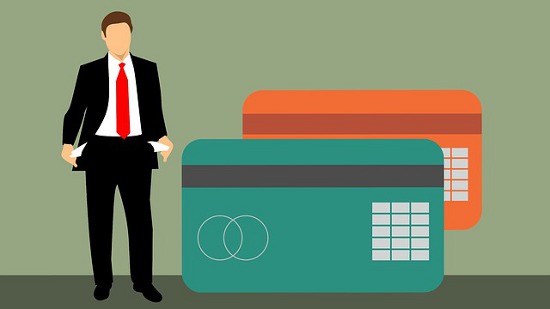 Read Books
You need to read books that have really cool stuff about budget and finance. Tony Robbins has got some really effective lectures on budgeting and savings. You can listen to his audios, read books, or can even attend his lecture. There are many other kinds of literature on the internet that can teach you how to save and get away from the dept.
Get a Budget App
Mobile app development companies have worked to develop some really effective budget monitoring apps. To save yourself from drowning into the layers of debt, a wise thing you can do is to get a budget app. A budget app helps you track your spending and monitor your budget track. However, there are multiple budget maintenance apps in the app market, but get a one from a reputable mobile app development company so as to assure you have a good app to make your life better.
Save Some Bucks Aside For Unexpected Times
A conventional yet most effective way to keep yourself in the budget and stay away from the depts is keeping a chunk of your monthly income aside. This way, you do not drain all of your money in a blink of an eye. Make a budget and set a small amount of money (as per your affordability) and name it as miscellaneous in the list. Also, check out for the reoccurring expenses on a monthly basis so as to give it a permanent spot on your budget list. Doing this will better aware of your expenses and keep you away from spending on unnecessary stuff.
Trimming Your Budget Can make it Ideal
The next thing you can do is to trim some unnecessary things from your budget. Monitoring your unnecessary splurging and keeping a check on expenses that are avoidable can add a lot to your savings. You can make a significant difference by decreasing your habits of discount shopping and dinning out every weekend. However, you don't need to take it as a compulsion; you can always modify this kind of stuff as per your budget and expenses. You should better avoid these stuff if you feat going debt-drowned.
Make Extra Income
If you can't compromise on your expense and have got habitual to it, you always have the option to look for some side jobs to cut out your debts. When you start doing a second job, you will notice that you are getting better with your debts and it decreasing gradually. This also serves as a motivation, and you continue to work consistently until you get over your debts. When you finally get relief from the payment of your debts, you can continue to work extra hours to make some additional income and savings, or you can leave too.