Looking for a job? Or perhaps you would rather work for your future with a meaningful career? It is a sad fact that too many people are unhappy at their work, with the dollar being the driving impetus, making it seem like an eternity until it's time to go home. If you can find a career that you enjoy, that is half the battle right there!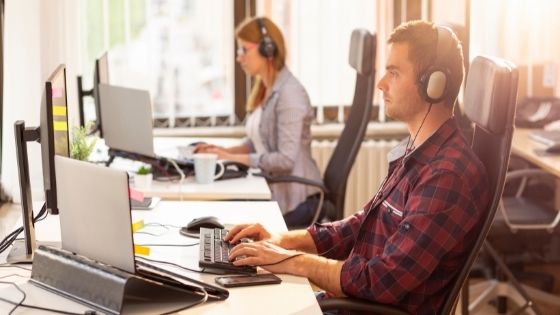 If you are of working age, you were born into the digital age and IT would come naturally; if you are looking for a challenging career in IT, the industry is thriving and the future looks rosy, with the Internet of Things and 5G on the horizon.
Here are some of the areas you would be working in if you trained to be a networking technician.
♦ Cloud networking – All businesses and organisations are now on the cloud (those that aren't soon will be) and setting up and managing clients' secure cloud networks is a full-time job. This is a skill that is in high demand and working for a leading Washington company providing IT services will give you these skills.
♦ Cyber-security – If you are certified as a cyber-security technician, you would command a high salary and be very much in demand. Corporations demand cutting-edge cyber-security and they are prepared to pay for ethical hackers to try and penetrate their defences. This is a specialised field that you might like to pursue after you finish your basic training; just be sure to use your skills for the right reasons!
♦ Voice over Internet Protocol – VoIP is basically Internet telephony; sending and receiving audio and video data via the web, which is now the preferred way for businesses to communicate. It is important to understand that digital tech is developing all the time, so you will be spending a lot of time learning in order to be able to work with emerging technologies. You would learn how to set up and configure video conferences, while making sure the network is secure and helping customers use VoIP platforms would be involved. Here are a few signs that it's time for a career change.
♦ Hardware maintenance and support – Replacing components in office PCs and servicing printers, scanners and photocopiers would be part of the workload. You might be called to an office to fix a colour printer issue, or their network is down and you have to find the fault and bring them back online. A typical IT engineer might have a few dozen companies to service and what can't be fixed remotely, would need someone to visit the client's office.
When looking at possible careers, it is important to choose a field that has a future, which is another reason to pursue a career in IT. If you already have a lot of IT knowledge, learning will be easy and with a combination of college and hands-on supervised work, it won't be long before you are a certified IT technician.