Planning a vacation in the beautiful continent of Europe is the perfect idea. This place is a fairy tale destination, and you can accomplish your all travel goals here. Whether you want to visit a culturally rich city, or seek a hiking or a camping vacation in forests, Europe will never disappoint you. This continent is full of cities, outdoors, beaches, mountains, rivers, and seaside that will amaze you beyond your imaginations. For this reason, we are going to discuss 12 best places to go in Europe. Never miss these destinations and enjoy an amazing trip.
Europe – an enchanted land
There are more destinations in this enchanted continent than you can ever count. You can visit them alone, with your friends, travelling colleagues, family members, or loved ones at any time of the year. But not all destinations can be visited as we all have our own priorities. However, these 12 places are the best in every aspect of building your itinerary. So going there is a must. These places are rich in historical and cultural association, along with providing a picture perfect scenery to boast on your social media later. You can also read about this beautiful continent on https://travellingineurope.home.blog to enhance your knowledge and learn about different destinations, European fashion, resorts, beaches, nightlife and other amazing activities to do when travelling these places in Europe. So checkout all these destinations, and plan a Euro trip.
12 Best places to go in Europe
1. Paris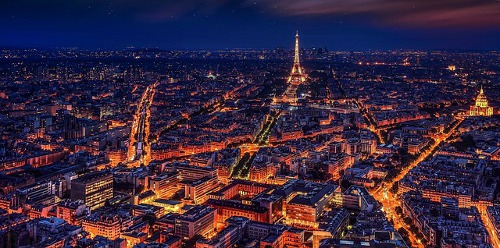 The capital of France has almost everything a person wants to explore in a European Trip. There is history, fashion, significant places, food, art, culture, nightlife, and beauty everywhere. You can enjoy a biker trip around this city, as well as visit The Louvre, Eiffel Tower, or any other amazing structure in one of the most important cities of Europe.
2. Florence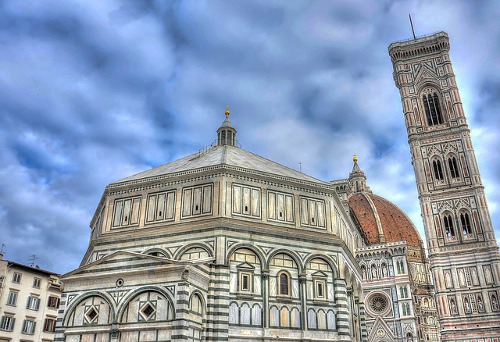 There are many cities to wander in Italy, but you should never miss visiting the city of Florence. The art and architecture of this beautiful city has no match elsewhere, but you can also embark on a food tour to enlighten your taste buds. Visit this city and have the best time there with your loved ones.
3. Santorini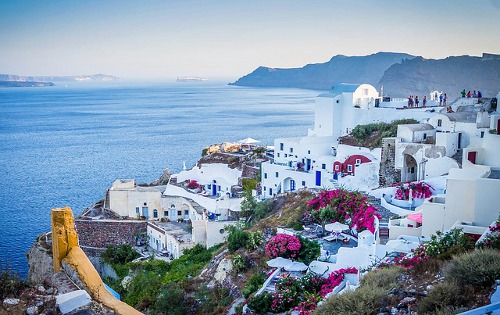 The Greek city of Santorini is a perfect holiday escape for anyone. It is considered as one of the best vacation destination in Europe and rightly so. The views from Caldera are totally magnificent and they have no parallel anywhere in the world. Apart from the views, you can enjoy sunsets, sunrises, hikes, local wines, black volcanic beaches, boat tours, jet skis, and luxurious hotels on the Mediterranean Sea. Never miss Santorini when you are visiting Europe.
4. London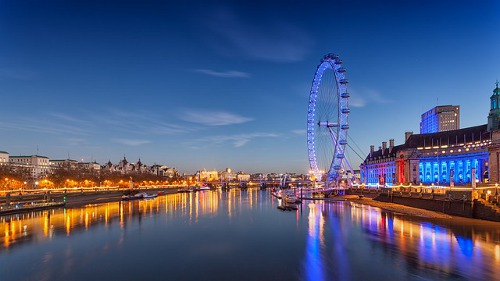 London is the capital of the United Kingdom. It was once the capital of British Empire, who ruled almost every part of the world. Today, it is the epicentre of business, art, literature, architecture, education, tourism, food, history, and culture. It is also one of the most important cities in the world. So visiting it is a dream of every traveller. You can use Uber Clone for travelling around the city.
5. Amsterdam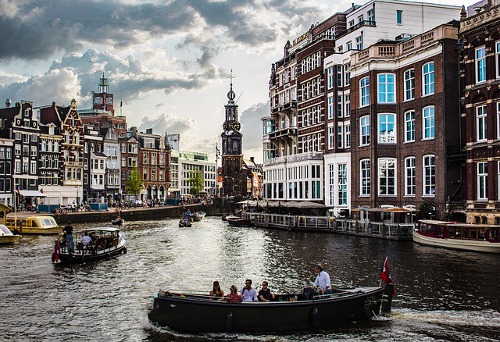 One of the best cities in the world and a great place to plan your vacations. Amsterdam is a pedestrian's or a bike friendly city. Loaded with amazing cafés and road side restaurants, you can find plenty of things to do and see here. You can also discover the art, culture and history of this place by visiting its museums. Visit Amsterdam and find more about it.
6. Barcelona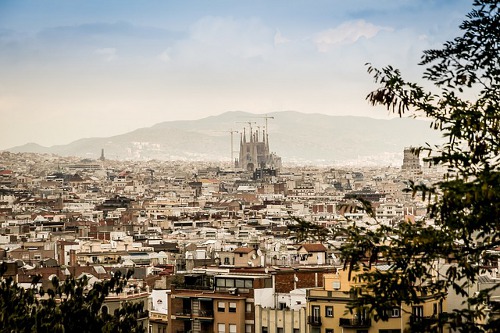 Barcelona is a city in Spain. Known for its great food and never ending nightlife, it is a perfect destination for anyone. The architect of this city is beyond the description of words, and there are more sightseeing destinations than you can ever count. Visit this city with your friends or family, and have the best time away from home.
7. Rome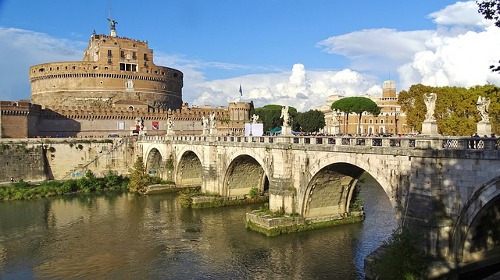 There are many historical and cultural things to do in Rome. You can visit The Colosseum, Trevi Fountain, Pantheon, Roman Forum, Spanish Steps, Vatican City, and Sistine Chapel. This city has European top tourist attractions along with amazing restaurants, neighbourhoods, cafés, shops, and shopping malls.
8. Copenhagen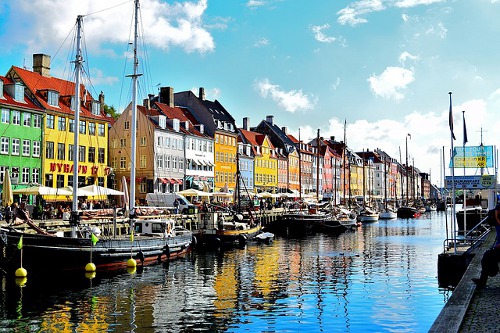 The capital of Denmark is one of the most beautiful cities in the world. It is home to the happiest people on the planet. There are many significant sights to visit in the city of Spires. You can visit Tivoli Gardens, Botanical Gardens, Nyhavn, and the statue of Little Mermaid, Zoological Garden, and other amazing places.
9. Reykjavik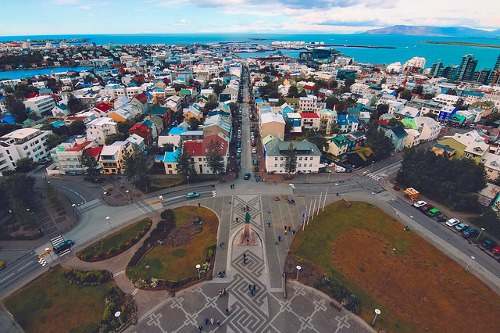 The capital of Iceland is considered as the coolest European capital city. There are many things to do and see in this beautiful destination. You can enjoy a great nightlife, the Blue Lagoon, whale tours, see northern lights, and other cool stuff.
10. Nice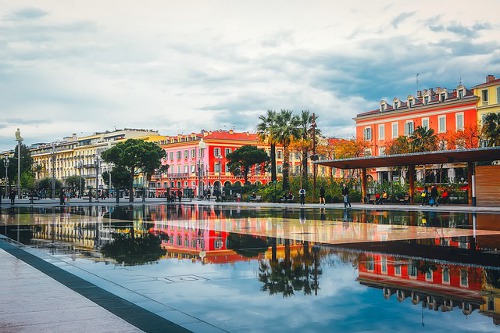 Nice is a mid-sized town known for some amazing beaches along the Mediterranean Coast. It is also a perfect base to explore Southern France. The nightlife of this place is epic, and it should be on the very top of your bucket list. You can plan your Nice tour with the help of NiceFunTours.
11. Istanbul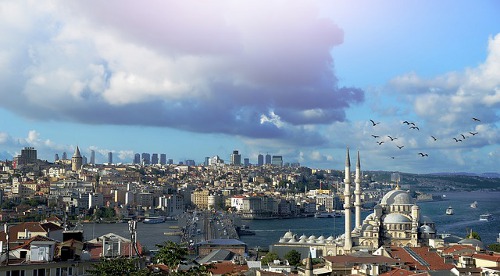 Istanbul is an amazing transcontinental city. It has some amazing historical monuments from Byzantine and Ottoman Empire times along with some amazing markets, streets, culture, neighborhood, and some amazing cuisines. You can also enjoy a cruise ride in the Bosphorus Strait.
12. Transylvania
Transylvania is a historical region in the country of Romania. There are amazing forests to hike and explore, wildlife to see, and beautiful towns to visit. There are also some amazing castles in this beautiful region.