The world has changed a lot in the last few decades. Students had unique learning styles from those a few decades ago. They had desktop computers or even larger ones away from their desks. Nowadays, every student has a smartphone and an entire network of gadgets, like a laptop and a tablet.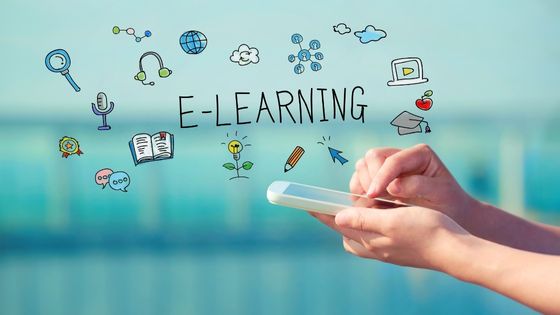 Since the worldwide pandemic, online education has become more common. While the global crisis was ongoing, many educational institutions embraced eLearning, ensuring students weren't left behind. Digital-savvy millennial students benefit significantly from online courses because they are highly accessible and have several advantages.
An online college course provides the same knowledge and education as a classroom course. In contrast, they do not require you to physically attend a college or university campus, thus saving time and money. This article explores the key factors contributing to a digital-savvy student's preferences for online education.
Access To Advanced Tools and Resources
Online education provides students with the most current tools and resources, making it an excellent choice for millennial students. Online courses naturally offer many modern devices since technology is an excellent way to learn new things. Many online courses include videos depicting how to use these tools, which makes them perfect for those who prefer hands-on learning.
eLearning also provides networking opportunities via social media sites like Facebook and LinkedIn and job-search websites like CareerBuilder and Indeed. Despite being able to interact with local professors, students can connect with classmates worldwide.
Additionally, these channels allow students to the network faster than conferences, where face-to-face meetings with potential employers are limited. It enables them to volunteer or play sports one day per week after class lets out early.
Easy Accessibility to Learn Online than In-Person
Digital natives are probably not a new concept to you. These people have grown up around several technologies and are accustomed to using them daily. They are more likely to succeed with online learning if they have constant exposure since they can adapt more quickly.
People with disabilities or physical impairments may find online courses more accessible, whether they are blind, have hearing difficulties, or have mobility problems. In addition, many organizations provide assistive technology services for students with disabilities. For example, if typing when writing an informative essay is more straightforward, they can use software instead of speech recognition to type out their thoughts.
Those who live in remote areas with fewer educational options can also benefit from online courses. Suppose you live in a place that doesn't have many colleges nearby, or worse yet, you haven't even graduated high school yet, severely limiting your access to college classes. No matter where you live, everyone can access online learning.
Provides Convenience to Students
Getting a degree using online learning is convenient for students who do not have to worry about issues that might arise in a physical setting. Getting your degree can fit around family, work, and social commitments. For example, someone with a full-time job interested in studying for a Bachelor's degree can take classes online at their convenience.
Besides not needing to travel, online learning allows you to learn anywhere with an internet connection — at home or in your office. Doing this will save time and money while ensuring that you maximize your day by studying when it is convenient.
Allows For Personalized Learning Experience
Students with an individualized plan to get to their careers after school should focus on this. They may have to complete their degree through another institution or a different course of study. The benefit of eLearning includes learning at their own pace and in a way that caters to their needs.
Furthermore, you can supplement your current coursework with online courses if you want to learn more about a particular study area or practice it. You might take a course online on grammar and writing if, for example, you're taking an English class.
Conclusion
Students today are more interested in online education than ever before. Despite what may seem obvious, it's essential to appreciate how well-equipped millennial students are to engage with educational material online.
Rather than worry about learning a new platform or navigating their coursework, they already spend more time in front of screens. It gives students greater access to higher learning opportunities and more control over their education — which no one can dispute.