This year we've witnessed the biggest race among the world's two mammoths – Amazon & Apple was in this race to become the first one-trillion dollar company. It was so thrilling to see who will reach the finish line first. There was a lot of excitement among investors, company executives, and speculators; they were expecting to see Amazon beating Apple in becoming the first 1-trillion dollar company despite the huge gap between their market capitalizations. Unfortunately, the e-commerce giant lost this race to Apple. In August, Apple becomes the first 1-trillion dollar company after beating Amazon.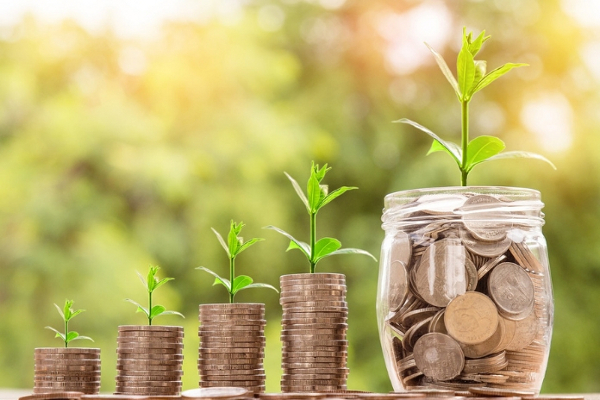 Despite all this, Amazon has shown remarkable progress and has surged nearly 70 percent over past 12 have lost to Apple this time, but it doesn't mean Amazon can't beat Apple in becoming the first 2-trillion dollar company. The stock of Amazon is growing rapidly in the stock market.
Thus from investor's perspective, not investing in Amazon may become a big mistake in future seeing the growth of Amazon in the market. It has been more than 20 years since Amazon had its IPO. It wasn't this big before but presently, it is much bigger than the Amazon in the past.
But, truth to be told, no one can predict the future market. Even the most successful investor in the world "Warren Buffett" can't predict the future trend of the market with perfect accuracy. Even Warren Buffett regrets his decision of not investing in the IPO of Amazon. It is because he had no idea that Amazon has possessed this much potential.
Speaking of Amazon IPO, have you ever thought how much you could've earned if invested in Amazon IPO right away?
Let's find out!
If you've invested $100 in Amazon's IPO Right Away
For your information, Amazon was not always the hot commodity as it is now. When it first went public in 1997, its stock was priced at just $18 per share. Despite the dot-com crash, the shares of Amazon skyrocketed and hit a new high of $2,050.50 per share on Sep. 04 2018. Although it dipped to $1,870.32 on Oct. 0 and now currently it is $1658.38 per share on today (Dec. 14, 2018).
So, if you had invested just $100 in Amazon's IPO, you would've received 5 shares. Currently, it is on $1658.38 per share which would yield an amount of $8291.90 on the initial investment of $100.
But, that is the basic calculation. Now we're going to talk about the stock split. As you know that, sometimes companies split shares to issue additional shares to their shareholders. If the split is of 2:1 then the shareholder will receive one additional share for every share he/she is already own. So, if the shareholder has 100 shares then he/she will end up with 200 shares. In 3:1 split, the shareholder will end up with 300 shares. Companies often take this step to keep stocks attractive in the market and to bring more liquidity.
Amazon has used this stock split strategy plenty of times. The first split announced in April 1998 where shareholders got an additional share for every share they own. It means, on investing $100, you would've got 10 shares instead of one. The next stock split of 3-for-1 occurred in November 1998. That means if you sold no shares then you would own 30 shares.
After that Amazon announced another stock split of 2-for-1 in July 1999, which automatically increases the ownership to 60 shares.
So, technically, the yield amount would be of $99,502.80 on Dec. 14, 2018.
The steady growth in Amazon's shares indicates that the company has the potential to surge even higher. The company can reach the new heights and achieve the mark of $ 2 trillion before Apple and anyone else. But, don't take it granted. Even if you are planning to invest in the Amazon then do your research and see if buying the Amazon stock will fulfill your needs or not.
Hope, this article helped you in a way you expected it to be. If you have any query or would like to add something then doesn't forget to mention in the comment section below.