Car accidents can range from horrific life-altering experiences to bumps and scrapes, but there are usually so many variables to assess, it can be difficult to know where to turn.
By establishing yourself as a safe and responsible road user, you can greatly reduce the risk of this happening to you, but the unfortunate and frankly unfair reality is that accidents are not always avoidable, nor are they always going to be the fault of the victim.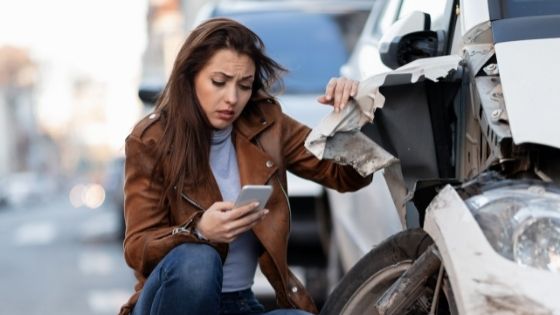 If you want to prepare yourself for the eventuality of a car accident in order to take a preemptive approach to road safety with a contingency plan, here are some important points to consider.
Put Your Wellbeing First
If you can, stop the car safely and avoid panicking. While this may seem obvious, panicking can be a natural reaction, so accepting this and instead, taking a pragmatic approach is essential.
Move yourself out of harm's way and ensure that you and your passengers are free from further danger, such as other cars on the road, or rubble and debris from the crash itself.
Depending on the severity of the accident, putting your health and wellbeing first and calling the emergency services immediately if you are injured is a must in limiting damage and distress.
Contacting Insurers
The quicker you can make an insurance claim, the faster the payout and the more veracity and substance your case will represent.
This can greatly help you out should you need to make further claims in the future, or perhaps even take your efforts to the legal stage.
To get a deeper understanding of what some of the best insurers have to offer in terms of expert support and insurance policies in this area, you may want to take a look at kbdinsurance.com, as this can help you get an idea of what to watch out for.
Record the Scene of the Crash
For your insurance to pay out and your case to be authentic, recording the scene should be next on the agenda, provided you feel safe enough to do so, and you are not too badly injured.
This means taking pictures of the collision with your phone, and making sure to pick up on as many details as possible, like the contact information of everyone involved, and the license plates of any vehicles.
If another vehicle collides with your own and flees the scene of the crime, calling the police as soon as possible is vital.
A few other important points to note down, if you can, include the date and time of the crash and the surrounding areas, as this can help paint a vivid picture for your claim.
Arrange a Medical Checkup
Sometimes, the full extent of the injuries might not be apparent until much later on, whether this is down to adrenaline or the delayed emergence of concussion. Making sure you are safe is your number one priority, so arranging a medical checkup when you are able is a must.