If you want to be competitive, you need every edge you can get. Information technology is a powerful tool, but it is impossible to know it all. Investing in your own systems can be expensive, especially if you need to hire or train staff. Most companies find that outsourcing IT is the best way to go, but there are risks involved with that.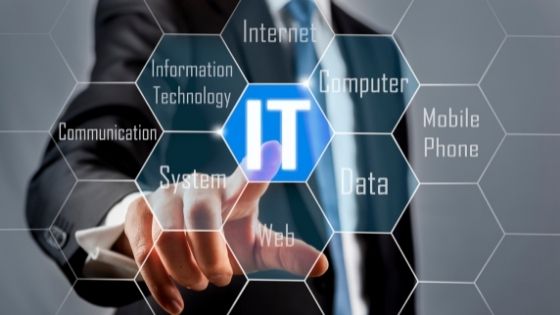 What is needed is trustworthy IT partners that can analyze your needs and provide you with the best services. The best part of that is that you can continue to evolve your operation as you add and remove services when it makes sense. An IT consultant is the pathway to knowledge and efficiency in Information technology.
• Make Better Choices: The choice to use IT consulting removes doubt and lowers costs. There are many kinds of technology and software applications, and it is hard to know how they all work together. If IT is not your area of expertise, you are much better off finding someone to represent you and offer choices coming from knowledge and experience.
• Better Use of Staff: Businesses want their employees to be working in the areas where they are trained. Messing around with office technology or wasting time trying to get customer support is not helping anyone, and it can add to stress too. The best move is to make sure that the resources they are using work and that no one in the office can mess it up. Having these services outsourced eliminates a lot of problems and puts the responsibility in other hands. So, staff will be able to do the jobs they were hired for.
• Up to Date: There is nothing more frustrating than fighting with old tech or relying on a service that no one else is using anymore. When Information technology is outsourced and managed for efficiency, it is possible to keep using the latest applications, and stay ahead of the competition with new services. You will not have to worry about updating your infrastructure, and instead, you can focus on business.
• Less Costly: Making the wrong decisions for your information technology can be expensive. You could waste money on infrastructure, and you could lose business if clients are unimpressed. The best decision is to let others take risks with buying the equipment and training staff. It is much better to simply pay for a service that works and requires no maintenance.
• Works all Day: When your information technology is outsourced, it is entirely possible to have access to it 24 hours a day. This is good for your employees and for your customers. And you won't have to worry about after-hour phone calls about some technical glitch. This will also give you access to markets in other time zones.
Putting all your information needs together under one supplier will take away many technical details that cause offices to be inefficient. It is a great way to eliminate risk and lower costs while at the same time improving company services.IT Consultants are specialists, and their job is to make your job easier.