Healthcare consulting is a fast-paced industry that necessitates individuals who are prepared to learn rapidly and apply their expertise to a wide range of issues. In this post, we are going to share what we know about healthcare consultants, as well as give you a sense of what a career in this industry entails and why you might love it. We will also give you a detailed review of how this industry works.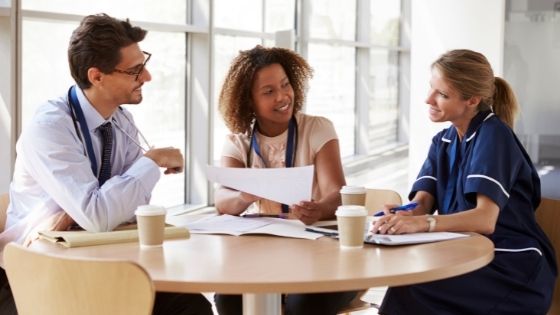 Healthcare Consulting
Healthcare consulting is the practise of providing advice and assistance to businesses in order to increase their efficiency. Healthcare consultants are professionals that specialise in analysing the administration of healthcare organizations. They are known as management analysts, and they play an important role in the healthcare business.
How does it work?
Healthcare consultants are in charge of assessing customers' problems in a healthcare environment and working to find a solution. The experts offer helpful advice that is tailored to the client's unique requirements. The following are some of the tasks healthcare consultants do:
Strategic Management
One of the most important disciplines in every consulting profession is strategy consulting. These advisers are generally generalists with excellent commercial acumen and a thorough understanding of the healthcare industry. New government rules must be navigated by healthcare advisors. After that, a healthcare consultant is in charge of creating internal corporate governance procedures and providing strategic advice. Each customer has their own set of strategies.
Research Development
Conducting research surveys is a major job of a health consultant. They perform preclinical and clinical research studies in pharmaceutical and biotech companies. Clinical trial design, device design, regulatory contacts, and research investments are all checked as consultants in the area.
Technology Consulting
Technology continues to have a significant impact on how businesses, especially healthcare companies, function. Unluckily, most healthcare providers find navigating through technological implementation difficult. Now what is the solution for this? Consultants in the field of technology.
Technology consulting has been a prominent area of business during the last decade. Technology consulting's influence on the healthcare industry has grown as more firms demand specialist know-how on integrating technology into day-to-day operations. You can get healthcare consulting assistance from a good software company too. Determining the key metrics and actual worth of your firm in the healthcare industry necessitates knowledge of numerous areas of operations and data sources.
HR work
Health consultants also do all the work. Healthcare consultants help their clients with recruiting and retention tactics. It will also entail the establishment of training and development initiatives for current staff. In order to boost overall worker morale, healthcare consultants can also provide advice on compensation and benefit packages. All the management of people are done in this sector.
Marketing Consultant
There is a lot of competition among health care providers. The days when healthcare businesses didn't need much in the way of marketing are long gone. To stay competitive and sustain patient flow, the healthcare industry has grown increasingly competitive across categories, prompting every healthcare business to adopt marketing activities.
Marketing helps in representing your health care center very well. Marketing consultancy services vary in duration and breadth based on the time commitment required for these tasks. Larger companies use marketing advisors on a long-term basis, whereas smaller businesses hire them for particular initiatives.
Healthcare Recruiting
Well, recruiting for the healthcare industry feels like a hopeless struggle for any healthcare company. Not only is the pool of possible medical administrators shrinking, but coming up with unique rewards to push your facility to the top of the prospect list can be difficult as well. You need to get in touch with a good agency in order to recruit for healthcare.