Brisbane is the capital of Queensland and the third-largest city in Australia. It's CBD is located along the Brisbane River, a beautiful combination of modern elegance and historic buildings.
Being a global city, Brisbane is one of the cities with the largest GDPs in Asia-Pacific. It is also one of the country's major business hubs leading in banking, insurance, mining, transportation, food, real estate, and information technology.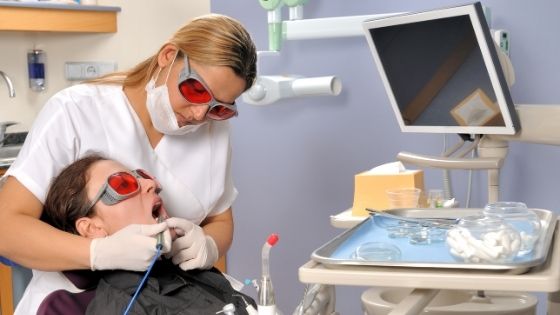 Many large companies are headquartered in the city. Moreover, most of the country's major companies and some international companies have offices in Brisbane.
With that in mind, there are tons of job opportunities in Brisbane, and many people are flocking to the city to get their dream job and dream life. You need to consider a lot of things when you are applying for the job. Aside from your skills and talents, your looks play a big role in landing your dream job, too.
You can wear the best dress and be confident about it. However, if you think you are not confident with your smile due to some oral issues, then it is time for you to get the help of a cosmetic dentist in Brisbane.
What exactly does a cosmetic dentist do? Below are some procedures that they do to save or enhance your smile.
Dental Veneers
These are shells made from composite materials or porcelain. Veneers are custom made to fit the tooth's front side. This cosmetic procedure is used to fix dental issues, such as discoloured teeth, crooked chips, and chipped teeth. It can also cover the spaces between your teeth.
Dental Crowns
Crowns are also known as caps. They are custom made caps that can cover the whole tooth. These caps are normally made from porcelain or acrylic, fused with metal to hold out against biting pressure.
This procedure is used to treat teeth which are poorly decayed, poorly shaped, having large fillings, broken, or chipped. It is also good if you want to cover the spaces between your teeth.
Dental Implants
A dental implant replaces a missing tooth. Typically, implants are made of titanium, surgically fixed into the jawbone, replacing the missing tooth or teeth. The implant acts as the tooth root where you can attach artificial teeth, like a denture, bridge, or crown. You can visit cosmetic & family dental services for best solution.
Teeth Whitening
This procedure is also known as "teeth bleaching" that whitens and brightens the teeth by removing discolouration or stains. Teeth whitening is one of the simplest cosmetic dentistry procedures, but not everyone can undergo this procedure. The Austin's top dentist will check your teeth first to see whether you can have it.
Teeth Shaping
With teeth shaping or enamel shaping, the dentists reshape the tooth by removing or filling the tooth enamel. The procedure is not painful and has immediate results.
These are just some of the procedures the cosmetic dentists in Brisbane can do to enhance your smile and provide the confidence boost you need. Remember that your smile can tell a lot about you, so you have to take care of your teeth.
Moreover, it is important to consult with your dentist before undergoing any of these procedures to know what is best for you.