We are living in a digital age, with the Internet of Things on the horizon, powered by the 10x speeds of 5G and this enhances our lives in so many ways. We could say that the World Wide Web is like having all the books in the world at your fingertips and Google can answer any question you have in less than a second!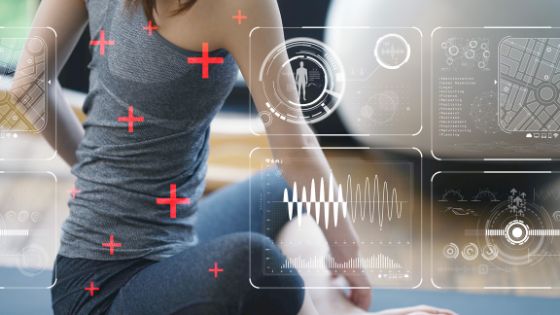 Here are a few ways that digital solutions can make a difference when it comes to good health & well-being.
✔ Telehealth – While telehealth was always going to happen, the pandemic rushed things along and now, there are many doctors and health professions that offer virtual consultations. In most cases, a video call is enough for the doctor to make an accurate diagnosis and prescribe the correct medication. VoIP platforms such as Zoom and Skype enable medical professionals to deliver their services remotely.
✔ Mobile apps – Companies use mobile apps for employee health checks, which enables rapid diagnosis and treatment; businesses make good use of health & safety experts that ensure 100% compliance with complex Australian health & safety regulations. The general public can make good use of a wide range of mobile apps to monitor every aspect of health including heart rate, blood pressure and blood sugar levels.
✔ Artificial Intelligence – AI has tremendous potential to transform world health; machine learning is already being used to assess chest X-Rays and the computer can already outperform the best human doctor in this regard. AI also plays a part in robotic surgery, with delicate brain surgery and no one really knows the true potential of AI in terms of healthcare. Click here for self-help tips for PTSD sufferers.
✔ Mum apps – If you are expecting a child, there are some amazing apps for mums and mums-to-be; visit Play Store and browse the apps (some are free) and download the one that you think suits you. They have online mum communities and access to many great articles on every aspect of pregnancy and motherhood. Create your personal profile and access the many features and connect with other mums around the world; technology brings expert health information and advice to your fingertips!
✔ Health & safety in the workplace – Every Australian business must comply with health & safety regulations, which can be a major headache; fortunately, there are specialist companies that ensure their clients are always compliant, while also taking steps to educate employees about good health & well-being. The fear of non-compliance is real and the H&S consultant has all the solutions and can greatly benefit your business with employee empowerment.
We are definitely moving into a new dimension of digital connectivity and the Internet of Things will be a game-changer in many ways, especially regarding health & well-being. The healthcare sector performed admirably during the pandemic, powered by digital tech and it will continue to make good use of cutting-edge technology.