When we were kids we used to follow every Christmas traditions and mimic our parents. But growing up I realize we don't engage ourselves in some Christmas traditions and customs. Christmas is the perfect time of the year to be with our loved ones and spend Christmas in most festive manner. Christmas memories last for a lifetime so you should engage yourself and your kids in some beautiful Christmas traditions that would develop in your kids.
Here we have a list of top 7 Christmas Eve traditions you should know and follow.
1. Christmas Decoration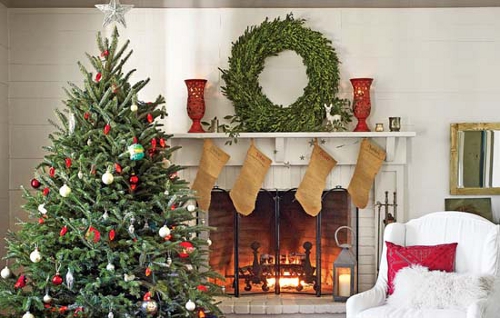 Christmas is wonderful time of the year when every family member is present at home. Kids have winter vacation and adults have Christmas Holidays so we can be with our loved ones and engage ourselves in decorating the house. You can decorate your home with flamboyant decorations and Christmas lightings. You can decorate the Christmas tree and hand a Christmas wreath at the house entrance. You can place Poinsettias flower arrangement at the centre table and celebrate Christmas in most traditional way.
2. Attending Church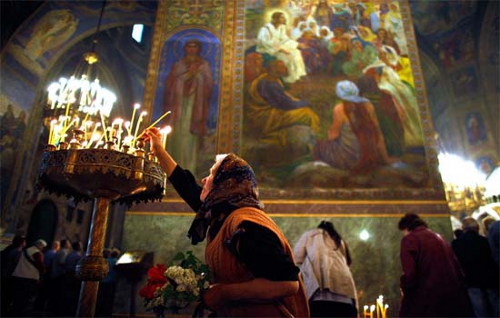 There are special programs and plays at churches during Christmas. There is play of Nativity scenes which narrates the story of birth of Jesus. Then there are live performances, carol singing competition and nativity pageants. You can spend best Christmas Eve at church. You can also offer late night service at midnight when the clock strike 12 and Jesus is born. You kids would learn about the customs and traditions and this would help them develop virtues. There are also mass meals and prayers held at church after the birth of Jesus.
3. Read a Christmas Classic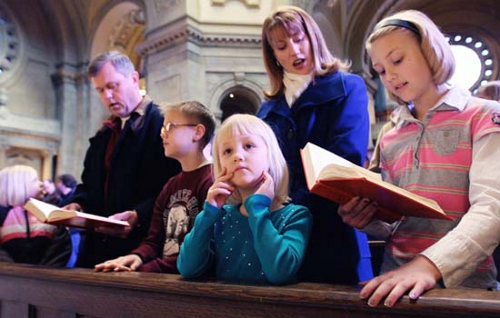 There are so many mythological Christmas stories that positively influence growth of your child. There are stories like The Night before Christmas, A Christmas Carol, The Gift of Magi, A Christmas Memory, A Redbird Christmas and so on. These stories are mythological as well as moral stories that would develop your kid for good. These books also do well to the adults if they have become haywire and bring them on right track. Thus narrate these stories and send everyone off to bed with this special rendition.
4. Exchange of Gifts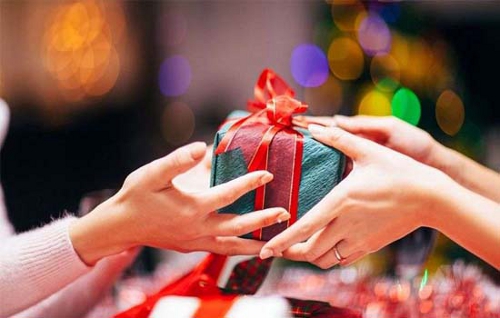 From a very early age your kid should be taught the virtue of sharing and being compassionate. These little values in life will help them grow into a better person. It is believed that wise men gifted so many presents to Jesus on his birth and then on this tradition of exchanging gifts started. You can narrate this story which lead to exchanging gifts and cultivate this good value of sharing and showing gratitude to their loved ones on this auspicious festival of Christmas. You can get best Christmas gifts ideas finding the gifts online for your dear ones. For instance, a Disney Subscription box is worth investing in for it gives your kid the joy of owning their favorite Disney items and accessories.
5. Arrangement of Santa Visit House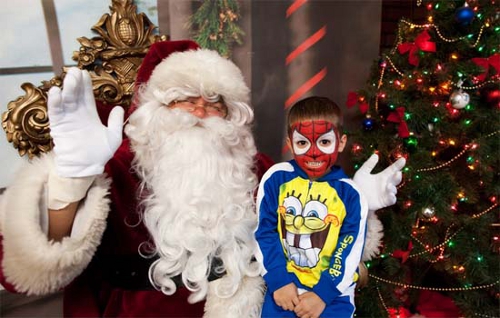 Plan a wonderful surprise for the kids. Invite your friends and neighbours, gather all the family members and relatives and organise for Yuletide games, carolling, Christmas tree decoration and Nativity scene decoration. You can ask one of the grown up to dress up as Santa Claus and surprise everyone. You can get gifts for everyone and ask Santa to give everyone Christmas presents. And click beautiful pictures with Santa.
6. Sing Christmas Carol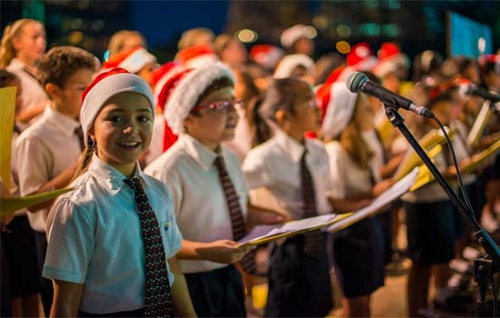 There is a Christmas tradition of dressing up as Santa, reindeer, Elf and carrying the entourage on you and your neighbourhood's streets singing Christmas Carols. You can gather your friends, family and neighbours to make a chorus of your own as carollers and surprise the people in your neighbourhood. You will enjoy these Christmas moments together and your neighbours will also get some entertainment right at their doorstep.
7. Host a Party Night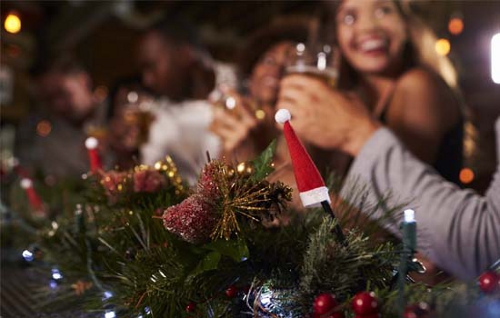 Christmas is a great time of the year to spend beautiful moments with your loved ones. And Christmas is the time to celebrate so you can host a Christmas party and invite all your friends and relatives. Arrange for Reindeer games and decorate the home with candles and lightings. Make fancy Christmas dishes like shrimp and cocktails. You can also keep a dress code for Christmas party like Christmas sweaters or colour theme. And don't forget to treat you loved ones with party favours or Christmas gifts. Send Christmas Flowers online to your friends and relatives and convey Christmas wishes through holy Christmas flowers.
We hope these ideas have inspired you to spend some wonderful time engaging in these traditions this Christmas. Also Christmas photoshoot is a good idea. Merry Christmas everyone have a great year ahead you all.