If you are running a medical business, then it is safe to assume that you want nothing but the best for your patients. However, this is a highly competitive industry which means that caring for your patients alone will not make the cut. You will also have to bring efficiency in your processes so that they can get the service standards you promised. But most importantly, it frees up your office staff that allows you to serve your patients better while managing all the core competencies with utmost professionalism.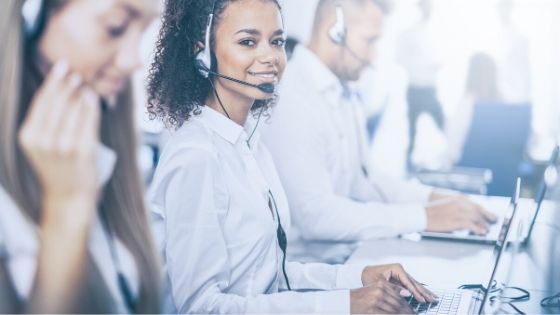 To reach that objective, many healthcare businesses consider hiring medical answering services that work as an extension of their practice and offer them complete support. But just like one size does not fit all, you need to make sure that your external vendor is fine-tuned to match your business requirement and can truly work like a continuation.
That being said, here are some tips that you can use to customize your medical answering service to meet your specific needs.
Tweak the greeting
The first thing that can you can customize when you work with a medical answering service is the greeting. You can work closely with your vendor to tell them exactly the kind of greeting you'd like your customers to hear each time the call is answered. If you have a tagline that you would like used in the greeting, then be sure to communicate that to your service provider. You can also add a line where the call operators can ask about the urgency of the call within the first few seconds and then service them accordingly.
The script should provide basic information about your business
Another customization you can add to the work processes is being able to provide basic information about your business such as hours of operation, website, email address etc. You should provide the agents with a ready reckoner that they can use to answer FAQs with confidence. Being able to answer these questions will remove all the time consuming call backs that your staff had to make to address basic queries.
Limit the information they provide
While it is necessary to educate the operators about your business, it is also important to limit the information that they provide. Simply put, you should keep things simple and uncomplicated to remove the risk of errors. Don't make your call operators explain medical procedures or complex insurance billing. Instead, your call operator should listen to the patient's questions and then advise them that an expert will get back to them with pertinent details.
Provide common services
When patients call your office, they are either looking for some information or trying to get a problem a solved. More often than not, it is about scheduling or rescheduling an appointment. Your service provider can do that for you on your behalf and may even send reminders to patients, ensuring that they attend their appointments. If the patient calls with an urgent request, your medical answering service should be able to offer triage for these calls as per the specifications.
Define a protocol for message delivery
This is the most important part of customizations. You should be able to setup a system of message delivery that is not only reliable but also 100% HIPAA compliant. Luckily for you, most service providers these days have robust infrastructure that is able to receive secure messages via text and email. How you want to receive these urgent messages will be determined as per your preference.
When you consider hiring a vendor to act as an external arm to your practice, you are making a commitment to your patients to provide reliable service as and when they require. You can also get the After Hours Medical Answering Service from your vendors which ensures your availability 24/7. By customizing these services, you will not only help your company reach new heights but also create a brand name for yourself by achieving high standards of service quality.
Therefore, keep all these customizations in mind when you consider hiring these phone answering services. This will help you find the most reliable vendor that fits your needs and requirements. You can also create a checklist of things you want in your vendor to know if they match your standards and offer you the flexibility to customize the SOPs.
As we all know that healthcare business is all about being providing adequate care and being available for the customers, hiring answering services are the perfect solution for companies that are looking to expand their operations. The customizations they offer is only icing on the cake that makes the deal all the more intriguing. So don't wait any longer to hop on to the call centre bandwagon because it makes great business sense to do it now.