In Australia, it is often hard to tell what the weather will be like from one day to the next, making it challenging to maintain a garden. A garden is something to be appreciated, regardless of temperature or precipitation, even through one's window. If you choose these plants to suit every climate and garden, your garden will look great no matter the weather.
• Day Lily
Professional landscapers frequently use daylilies because their sturdy flowers can thrive in damp ditches or on dry sidewalks, and their strappy foliage rarely attracts pests or diseases. Although the flowers of a daylily only endure a single day, giving rise to the flower's common name, many daylily cultivars bloom for several weeks or even months.
Similarly, daylily plants have a very long lifespan; it is not uncommon to come across dilapidated buildings or forgotten farmsteads that show no indications of life whatsoever, but the steadfast daylily patch, which continues to flower despite the deterioration of the underlying structure.
• Flower Carpet Rose
The carpet rose, or Rosa Noatraum, is the most low-maintenance and prolific of all ground cover roses. Once they are established, they can yield up to 2,000 blooms from spring through fall. This carpet rose requires very little attention and should thrive in almost any setting.
• Bee Balm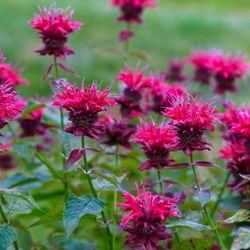 Monarda plants require minimal care beyond the full sun and moist soil. This wildflower's leaves smell like mint; when the plant is healthy, it can spread like its mint relative. To prevent this, remove any undesirable plants that sprout from the creeping rhizomes. Allowing the plant to grow into a huge, attractive colony will attract more attention and be appreciated by local pollinators.
• Yarrow
Hybrid varieties of Achillea, such as yarrow, stand out in the garden despite the plant's less-than-appealing common names, such as devil's nettle and stench weed. Yellow, crimson, and even pastel tones are all possible for flower colours. Choose a dwarf variety like 'Gold Coin Dwarf' and plant in a sunny spot from strong winds if your plants tend to flop over in hot and humid climates.
• Cornflower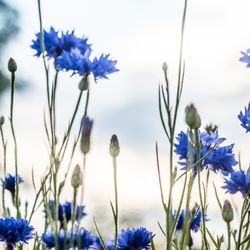 Horticulturists have given us a rainbow of cultivars, with more being introduced every year, from the modest wild Echinacea purpurea, which remains beneficial in naturalized regions. They all share the characteristic spiky bronze centre cones that attract butterflies and provide food for birds like goldfinches. Despite being advertised as drought- and poor-soil-tolerant, the best results can be achieved with feeding and compost. A popular variety, 'Magnus,' can be found at most garden centres.
• Daffodils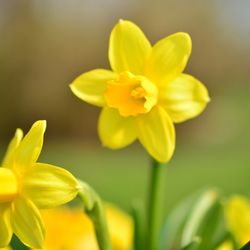 Daffodils may give the impression that they are fragile and difficult to care for, but they are surprisingly sturdy in reality. They look best when planted in groups of 12 in sections of the garden that are colder and moister. The vibrant orange centres of daffodils are visible no matter the petals' colour.
• Sedum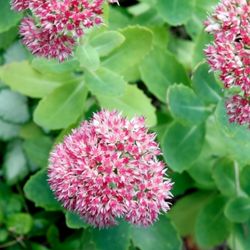 If you are looking for a low-maintenance, sun-loving plant that is also resistant to drought, deer, insects, and illnesses, look no further than the Sedum genus. Its flowers throughout the late summer and early fall attract beneficial insects like butterflies and bees to your garden, even if many species' colourful succulent leaves are beautiful on their own. It is recommended to plant tall types, such as 'Rosy Glow,' in the centre of a border in hardiness zones 3–9, and low-maintenance mat varieties, such as 'Red Carpet,' near the ground.
Conclusion
On the first warm spring day, novice and experienced flower gardeners often give in to the temptation of luxuriant hothouse blooms. While fuchsias and Gerbera daisies may brighten up any garden, just as croissants can brighten up any diet, neither should be the backbone of your garden or your diet. The above plants are resistant and adaptable and can withstand the effects of weather fluctuations and unusual microclimates in a flower garden.