Are you looking to start your own online T-shirt business and sell your unique designs to a vast audience? Then taking your venture can be rewarding. You must start listing your products on e-commerce platforms. Flipkart Seller Hub is one of the best platforms with a user-friendly interface that makes navigating easy and seamless.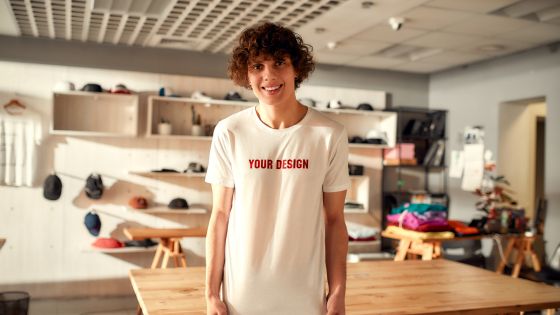 In this guide, we'll discuss how to sell T-shirt online by setting up your business online via Flipkart Seller Hub, from choosing a niche to making your first sale.
1. Conduct Market Research
Before diving in, conduct thorough market research. Analyze competitors on e-commerce platforms to understand the most trending products under T-shirts. Understand customer preferences and pricing. This data will help you refine your offerings and pricing strategy.
2. Create Unique Designs
The heart of your business lies in the designs. Invest in creating unique and appealing pieces that resonate with your chosen niche. High-quality, original designs can significantly impact your success. They're not just mere prints on fabric; they're a representation of individuality, style, and sometimes, even beliefs. The success of your business hinges greatly on these elements. So, take the time to create designs that resonate and engage – it could make all the difference.
3. Legal Formalities
Ensure that you've handled all the legal formalities. Register your business, obtain permits, and comply with tax regulations. This is crucial to protect your brand and avoid legal issues in the future. Taking care of these legal formalities can help shield your brand from future legal complications, ensuring a smooth and uninterrupted operation. Remember, a successful business is a compliant business.
4. Set Up Your Online Store on Flipkart Seller Hub
Register as a seller on the platform.
Add your T-shirt designs with clear images and detailed product descriptions.
Add the price based on your pricing strategy.
Keep track of your T-shirt stock to avoid overselling.
Define your shipping options and return policy.
5. Marketing and Promotion
To gain visibility:
Invest in marketing.
Use email marketing, social media, and paid advertising.
Improve your product listings using SEO techniques.
6. Provide Excellent Customer Service
Exceptional customer service is vital to a thriving online business. Respond promptly, provide accurate information, and handle returns and complaints professionally.
7. Monitor and Adapt
Continuously monitor your business performance using analytics to track sales, customer behavior, and website traffic. Adapt to the changing market trends as well as customer preferences.
8. Scale Your Business
Consider expanding as your business grows. Introduce new designs, explore related niches, or consider adding related accessories for additional opportunities.
Conclusion
Starting an online business can be an exciting entrepreneurial journey. Success in selling T-shirts successfully takes time and effort. With the right niche, appealing designs, and dedication, your business can flourish in e-commerce.