If you are thinking about starting an online music store, there are many directions to go. Before diving in without any guidance, take some time to research what it will take to create a successful business and really define what kind of store you want to operate. With an online format, commercial businesses generally have a lot more flexibility, so do not be afraid to get creative. After all, you are in the music industry!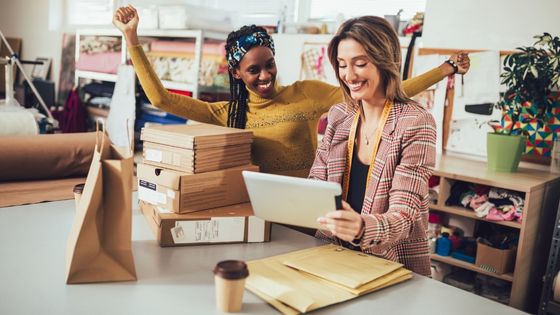 How To Start an Online Music Store
Starting an online music store requires some forethought. For example, how are you going to organize your inventory and process sales transactions? You will need to think about the need to purchase music store POS software to handle these tasks. Similarly, you will need to consider other special factors for your future business, such as licensing.
1. Choose Your Business Structure
When you first embark on your entrepreneurial journey, you need to consider what kind of legal business structure you want to have. For many new online music stores, that means going the sole proprietorship route at first, but you may also consider a partnership or limited liability company. Double-check with the Internal Revenue Service or a tax professional for more details.
2. Build a Customer-Friendly Website
To successfully sell anything online, you need to ensure that you have a customer-friendly website established. From the very beginning, find out what it will take to create a site. If you do not have a lot of experience building websites, it may be best to work with a specialized team who can do the project for you well you focus on running your business.
3. Choose Your Inventory
Before you can expect to sell anything, you must also consider what to include in your inventory. Depending on how long you have thought about opening a store, you may already have some idea of what you want to sell. While you might know you want to open a music store, there are different types to think about.
Types of Online Music Stores
If you want to open an online store in the music industry, you need to consider which type you want to open. When it comes to commercial online activity in this area, there are several options to choose from. Think about what you have the most interest in, but also consider the current market.
1. Vinyl Record Store
For old-school fans, a vinyl record store is never out of style. When selling online, this is particularly true because there are so many possibilities for merchandise. Think back to your favorite rock and roll bands and imagine how great it would be to sell their vinyl to other fans.
2. CD and Cassette Store
Another old-school idea but slightly more modern is to open a CD and cassette store. If you are an 80s or 90s child, this might be particularly appealing. Because it is becoming increasingly rare for people to own CD and cassette players, consider also selling equipment at your store.
3. Instrument Store
Many people who go into the music industry do so through the sale of musical instruments. Whether you play by yourself, offer lessons, simply appreciate making music or all of the above, there are many reasons that running an instrument store can be a rewarding experience.
4. Artist Memorabilia Store
If you like admiring things that are associated with history and tend to bring on a feeling of nostalgia, another idea for opening a music store is to sell artist memorabilia from over the decades. The key here, of course, is offering variety, but that does not mean you can not feature particular artists or genres that you enjoy.
5. Digital Music Store
With the modernity of both the online and music worlds today, one more idea to think about offering your customers is an inventory of digital online music. Depending on your location and the format you intend to sell with, you may need to obtain special licensing or permission, but this is another possibility for opening an online music store.
Also read: Explain The Purpose of Online Transactions
If you're a musician looking for high-quality instruments or gear for your next performance, be sure to check out https://performmusicrentals.com/ for a wide selection of rental options at affordable prices.
Whatever direction you want to take with your future online music store, the options are out there. Use this list as inspiration as you begin putting together your business plan.