Every business owner aims to save time, and maximize productivity and returns. And thanks to technological advancements and constant innovations, businesses can now invest in machines to help them meet their bottom line.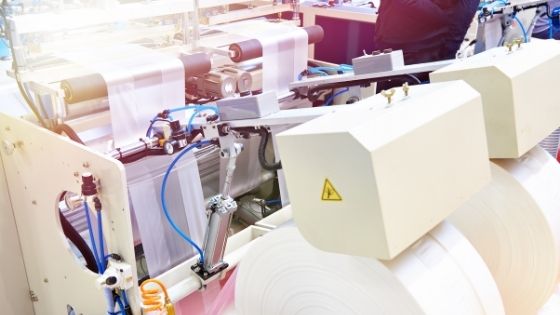 Among the best investments for any packaging company is a bagging machine. Anyone will agree that the innovation and development of automatic bagging equipment have brought unmatched convenience, efficiency, and power. Other benefits to expect from the machine include;
Help in Money Saving
Using bagging equipment over workforce helps businesses to save on cost in numerous ways. For starters, they do not need to hire extra workers for the packaging department, and this only means that they get to save more on salaries. The machine is a one-time purchase that can serve them for years, equivalent to a higher save than what the businesses spend on buying it.
Furthermore, companies with bagging machines eliminate the need for employee training. Any business that deals with goods distribution understands the importance of quality packaging, which should only be handled by experts. The machine comes in to save them from this trouble, thus more money-saving.
Save Time
Packaging is one of the most tedious and time-consuming tasks in distribution businesses. Quality must be top-notch, so employees are forced to spend hours ensuring that nothing is a miss. They spend too much time on this task, which brings down their productivity level.
The key to running a successful business is to ensure balance in all aspects, from production to packaging and distribution. Putting more effort in one area and neglecting the rest will result in an early fall of the company, which is why getting a bagging machine to help with packaging is the best choice.
Automating the packaging process is an excellent way of ensuring the job is done fast and accurately. Workers will have more time to focus on what they do best, thus increasing overall productivity.
However, business owners should take their time to research the best bagging machine options in the market. They should go for a well-made but easy-to-use machine. Otherwise, getting complicated equipment will only make things worse for the employees, and no time will be saved.
Quality Consistency
As earlier mentioned, packaging quality plays a huge role in the success of a distribution company. Consumers tend to judge the quality of a product and the trustworthiness of a company based on the packaging.
Unfortunately, human is to error, and regardless of how hard employees try, they are bound to make mistakes here and there. They may forget to seal the bags properly or rip them accidentally, which ends up costing the company a lot of money.
On the other hand, a bagging machine comes in to ensure consistency in quality and eliminate possible errors. This reduces the lost money and increases customers' satisfaction levels, thus building trust in the business.
Final Thoughts
A bagging machine is a must-have for any successful distribution company. It gives the businesses a competitive advantage and helps to create a more favorable environment for workers.