People like having a business because it allows them to do something they love. It allows them to follow their passions and create a product or service that others will enjoy or find helpful.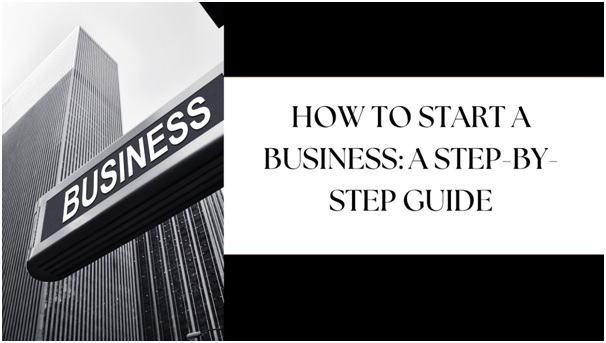 However, starting a business can seem like an overwhelming task. There are so many steps and processes involved it can be hard to know where to start. If you are willing to take the time and put in the effort, starting your own business can be one of the most rewarding things you will ever do. Here are the steps you will need to take to ensure your start-up business has the best chance of success.
The 10 Steps to Start a Successful Business
1. Conducting Market Research
Market research can help you determine whether your product will be needed and how much it will cost. It will also inform you of any existing competition and how to differentiate yourself.
Performing market research before writing a business plan or applying for funding, as both require evidence of a demand for your product or service to succeed. You can do this by speaking with potential customers and competitors, conducting online searches, reviewing industry statistics and trends, and attending trade shows or conferences related to your industry.
2. Write Your Business Plan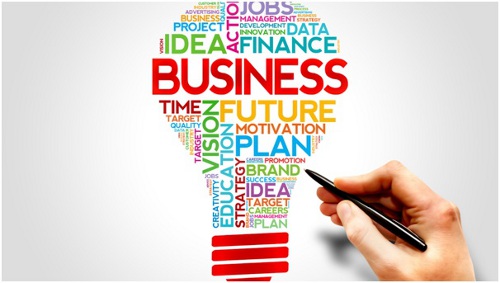 A business plan is a document describing your company's goals and objectives. Moreover, it outlines what resources you will need to accomplish those goals. It should also include marketing strategies, growth plans, and financial projections.
If you're serious about starting a business, you must have a business plan before moving forward. You can use it as a guide for making decisions about pricing, staffing needs, and other operational details; it will also help you secure funding if needed.
3. Get Your Finances in Order
Start-ups can get caught up in the moment's excitement and forget about all the important details, like finances. You need to take a few steps before you open your doors for business.
To avoid debt or running out of cash, ensure you have enough money saved up for the first few months of operation. Take out a loan or ask other people to invest in your business if you don't have enough money in reserve.
Plan an operating budget for everything from initial costs like supplies and equipment to ongoing expenses like salaries and rent. Budget realistically, given the business model you plan and the money it will take to keep things running until profits start rolling in (hopefully not too long from now).
4. Pick Your Business Location
Location is everything when it comes to a business, so you want to make sure you're picking a spot to help your company grow correctly. It's essential to consider factors like cost of living, accessibility by public transportation, proximity to schools and universities, and even how much foot traffic there will be in the area.
Depending on the location, a company's physical location may require registration, and taxes, licenses, and permits.
Your company's location should consider the location of your ideal customers and potential business partners, as well as your own preferences. Additionally, you must consider government costs, benefits, and limitations.
5. Choose a Business Structure
Choosing a business structure is one of the most important decisions you'll make when starting your business. It can have an enormous impact on your company's future, so it's important to take the time to carefully consider all of your options before making a decision.
A corporate lawyer can explain your options and help you choose the right one for your business. In addition, they can advise on any legal issues that may arise throughout the life of your business. Three primary business structures exist: sole proprietorship, partnership, or corporation.
Sole Proprietorship: The business is solely owned by you. If your company owes debts or is sued, you're personally responsible for those debts and lawsuits.
Partnership: This structure will likely work if you start a business with others. Profits will be shared with your partners, and you'll all be responsible for what happens.
Corporation: In a corporation, your liability is limited, meaning if something goes wrong, it's not your personal debt on the line (it's the company's debt). However, you'll pay higher taxes and fees than if you run a sole proprietorship or partnership.
6. Choose Your Business Name
A good name should be memorable, unique, and easy to spell and pronounce. Make it interesting but not too challenging. To establish an online presence, use the same domain name if available. When choosing a name, consider what makes your company special and what image you want to convey.
Consider whether or not there are any legal issues with using certain words or phrases in your company name. The name of a business cannot be identical to that of another registered company in the same state, nor can it violate the rights of trademarks or service marks already registered with the U.S. Patent and Trademark Office (USPTO).
7. Register Your Business
The formal registration of your business makes it a separate legal entity. Registration requirements depend on your business's nature and location.
Your company's legal structure and location will affect how you register it. When you have those details, signing up will be easy. You usually only need to register your business name with the appropriate state and local authorities to establish your business officially. This is true for most small businesses.
Some circumstances might make registration optional. Government agencies won't require you to file any paperwork if you do business under your own legal name. Registering your business is essential if you want to protect yourself from personal liability and other legal protections and receive tax benefits.
8. Apply for Federal and State Tax Ids
All businesses, except sole proprietorships and businesses without employees, require a federal employer identification number. EIN serves as your federal tax identification number.
If you don't have it, you can't pay federal taxes, hire employees, open a bank account, or apply for business licenses. Obtaining an EIN is free and should follow closely behind your business registration. You should have your number within a few minutes of submitting your application to the IRS.
9. Apply for Licenses and Permits
Depending on your industry and jurisdiction, you must comply with legal requirements. Most companies must hold local, state, and federal licenses to conduct business legally. Consult your local government (or even an attorney) for information on licensing.
You will need a license or permit if a federal agency regulates your company's activities. If any of your company's activities are included on this list, contact the appropriate federal agency to find out how to apply.
A company's requirements and fees are determined by its operations and the governing body that issues licenses and permits. Consult the agency giving the business license for details on license costs.
10. Open a Business Bank Account
Starting a new business requires opening a bank account exclusively for the business.
It marks the beginning of your company's transition into an independent entity, one that is distinct from you. Funds transferred from a personal account to a company account no longer count as personal assets.
Ensure that each transaction, both incoming and outgoing, is appropriately documented and recorded in your books so that you can accurately report them on your taxes. Typical business accounts include:
A checking account.
A savings account.
A credit card account.
A merchant services account.
With a merchant services account, you can accept credit or debit cards from your customers. Owners of small businesses often use the same financial institution for their personal finances as well. Banks offer different interest rates, fees, and options, so it is best to shop around to find the best deal.
Conclusion
Planning is key when starting a business. In order to start a business, people have a variety of reasons for doing so. Some have a great idea, while others have no choice. Making your own company profitable is essential if you want to start your own business.
Ensure your business succeeds by planning things out. Without a plan, it will be hard to know where to begin or what to do next. Be sure to plan your launch carefully and follow the steps provided in this article.
Starting a business can be an exciting and rewarding experience, but it's also a big commitment. You'll need to work hard and make sacrifices, but the rewards are worth it.