If you're looking to install an air-conditioner in your house or office but are worried about making a hole in the wall, this post is for you. There are certain precautions that you must take to make sure the installation is smooth and efficient.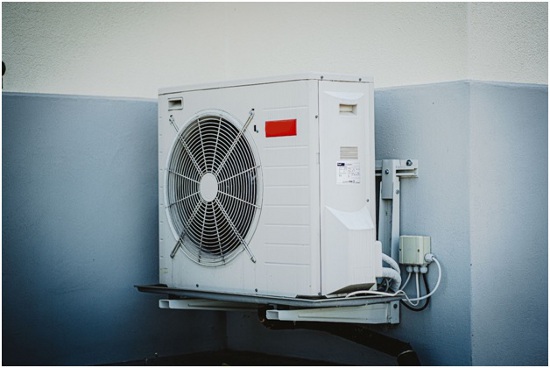 In addition, we'll cover some tips for making your home more energy-efficient during summertime with these easy tricks!
Choose The Right Type of Air Conditioner
Before proceeding to the actual aircon installations, you might want to consider choosing the right type of air conditioner that suits your needs. As you should know, there is no right off the bat option for your needs, but there are eight major types of air conditioning units that you can choose from that are designed for a specific purpose and particular spaces.
Ductless Mini-Split – It is designed for efficiency as this type of AC doesn't need air ducts and is ideal if you wish to cool only one particular room.
Central Air Conditioner – Ideal for large homes with multiple rooms to cool. It utilizes a split system that requires air ducts to be installed in your house.
Portable Air Conditioner – This type of air conditioner is a single unit that can be transferred from one room to another. It must be connected through a power outlet and a window for exhausting hot air through the funnel.
Window Air Conditioner – This type of AC is ideal for small areas and can be installed through your windows. Its components are inside a single unit and come in varied sizes.
Geothermal Air Conditioner – Although this unit has high energy efficiency, it requires significant costs for the entire setup.
Smart Air Conditioner – These units are relatively more expensive than other units and would require you to have Wi-Fi connectivity for their features.
Floor Mounted Air Conditioner – If you fancy a mini-split but have a small space that is not suitable for a wall-mounted unit, this is the best option for you. You can install the AC in a way that it sits on the floor to save space.
Hybrid Air Conditioner – This combined electricity and gas as the energy sources to deliver cost-effective air conditioning. Its initial costs may be high, but in the long run, you can break even.
Ultimately, the type of air conditioning unit is one of the significant factors you need to consider if you want to install an air conditioner in your home with any risks of damaging your walls and other furniture.
Find the Best Location for the Air Condition
Regardless of the type of air conditioning unit you choose for your home, You want to find the best location where you put the AC unit. You want to consider the room's furniture layout, its size, shape, as well, as openings.
You need to achieve an ideal uniform airflow to increase the unit's energy efficiency and effectiveness. It may require you to remove all obstructions that prevent the cool air from circulating through the entire room and put away all heat sources, including specific appliances that give off heat, as it defeats the purpose of placing an air conditioner in a room. With that said, you might want to iron your clothes in other rooms while the unit is on, and putting ACs in the kitchen is not the best idea as ovens and stovetops can lessen its cooling effect.
Do not Let It Block the Passageway
Air conditioner installations would also require you to mount it so that it won't cause any obstructions in passageways. The best way to execute this is to maximize the spaces that your office or home has.
You can place the unit at least six to seven feet from the floor for high ceiling rooms. Low ceiling rooms would require you to install them one to two feet from the ground. Portable air conditioning units need an outlet and an exhaust duct. As long as nothing is blocking the airflow and the unit doesn't obstruct any passageway, your AC unit is less likely to cause any unnecessary hole in the wall after reinstallation or cause any accidents.
Never Use Loose Objects to Support Your Air Conditioner
To ensure your safety, you should never use loose objects as support for your air conditioner unit. With that said, using single bricks, cans, woodpiles, or books would put great risks for every household member.
You must use industrial-grade materials specifically manufactured to support air conditioning units that are heavy and require significant stability.
Consider The Type of Home You Have
Considering what type of space you have is very important when getting your air conditioning unit.
Home or offices with larger areas and plenty of rooms may require air conditioning units suitable for cooling large spaces like central air conditioning units. Contrarily, small spaces would only require units like the small window and portable air conditioners.
Remember that units intended for larger scopes may require you to have a large-scale renovation inside the room as this may demand you some wall installations and air duct fittings.
Ask Help from an Air Condition Repair Service
Doing air conditioner repairs or installations may sound efficient, but in the long run, DIYs can cost you more than what you have saved, including the collateral damage that you may have incurred with doing the project on your own.
For this reason, If you do not have actual knowledge in doing these kinds of projects, you should leave it to the experts. Typically, they have specific insights that you cannot read through web posts that they have acquired after long years of experience.
Conclusion
Finally, air conditioning unit installations are never easy for anyone who has no significant knowledge of the entire process straight from the packaging.
With that said, may these preventive measures on how you can install your air conditioner without damaging your property help you have the smoothest and most efficient installation of your new AC unit and prepare you for this upcoming summer season.