Finishing nursing school may be a difficult but worthwhile experience. It calls for commitment, diligence, and a desire to develop. Yet, if you have the appropriate attitude and strategy, you can finish your nursing education and start the nursing profession. Getting your RN to MSN degree can be done online by visiting https://academicpartnerships.uta.edu/programs/rn-to-msn.aspx.
If you are interested in a nursing program but feat the difficult coursework, then here are seven suggestions that will help you succeed in nursing school.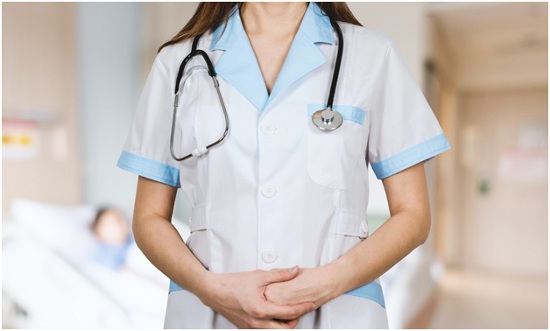 Create Excellent Study Habits
If you want to succeed in nursing school, you must create good study habits. Set aside time each day or week for focused study, then stick to it. To prevent burnout, make a study timetable that suits you and splits your study sessions into manageable portions. Make use of active learning strategies, such as summarizing your notes, explaining ideas to others, or joining study groups. Prioritize your work, use time management techniques, and refrain from putting things off.
Get Help
Nursing school is difficult, so it's important to ask for assistance when you need it. For advice and assistance, speak with your teachers, peers, and academic advisers. To create a support system, join student groups, go to seminars and workshops, and engage in extracurricular activities. If you are experiencing stress or anxiety, seek out mental health options.
Stay Organized
To excel in nursing school, you must beorganized. To keep track of assignments, due dates, and examinations, use a planner or calendar. Keep your study materials and notes accessible and organized. Create a method for keeping track of your course materials and textbooks. Use technological aids such as note-taking applications, productivity tools, and study appsto help you focus.
Engage in Clinical Experiences
A crucial component of nursing education is clinical experience. Engage fully in your clinical rotations and take advantage of the chance to put your academic understanding to work in practical situations. Ask questions, look for advice, and see skilled nurses in action. Use your clinical experiences to expand your professional network, confidence, and skill set.
Seek Knowledge
Nursing is a discipline that is continuously changing. Thus, maintaining current knowledge of all the advancements and research in the field is crucial. Study nursing publications and journals, go to seminars and conferences, and take part in continuing education courses. Be abreast with current medical developments, upcoming technology, and treatment alternatives. To stay current and knowledgeable in your nursing profession, make it a habit to learn new things all the time.
Prepare for the NCLEX Exam
Preparing for the NCLEX test is essential if you want to become a certified nurse. Learn about the exam's structure, topics, and prerequisites to better prepare for it. For exam preparation, use study aids, mock exams, and review resources. Develop time management skills and critical thinking techniques as test-taking tactics. Ask for assistance from your academic advisers and nursing school to make sure you are well-prepared for the exam.
Take Proper Care
Taking care of yourself is important to succeed in nursing school. Make sure you get enough sleep, exercise, and eat healthy meals. Taking breaks and engaging in activities that you enjoy can also help reduce stress.
The ability to thrive in nursing school necessitates a mix of diligence, commitment, and a desire to develop. It might seem a bit overwhelming initially, but following the above-mentioned tips can help you successfully graduate from nursing school.