Chapin, South Carolina and the surrounding areas offer a wealth of opportunities for people who are looking for a new home. It's a wonderful area for families of all types. Those with young children have access to great schools and plenty of community events. Families with teenagers also have plenty of activities to enjoy together, not the least of which is spending time at Lake Murray. Of course, young professionals have ample career-based opportunities at their disposal, and retirees can take advantage of the area's peaceful, laid-back lifestyle.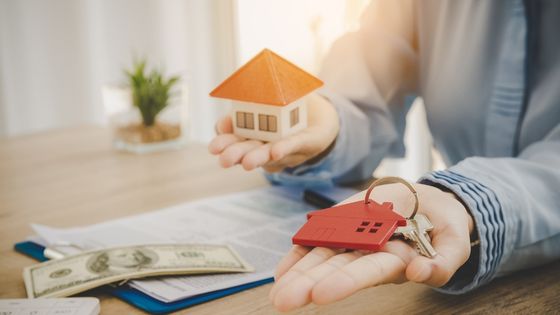 Exploring the Benefits of Building a Custom Lake Home
Several beautiful homes and properties are already available in the Lake Murray area. Each one has its own unique features and amenities. Of course, quite a few people are interested in homes that are tailored to their unique specifications. That's an option here as well. Consider some of the benefits of working with RE/Max at the Lake to find the perfect lakefront property and having a custom home built.
Starting With a Blank Slate
Purchasing an undeveloped lot by the lake essentially means starting with a blank slate. A property like that offers nearly endless possibilities, allowing the owner to choose every detail that goes into its development. From the orientation of the home to come and the view out the kitchen window to where the boat dock will go, everything is left up to the owner to decide. Countless advantages can come from this factor alone, but it's only the beginning.
Building a Dream Home
From there, let's explore the benefits of being able to build a customized home. When searching for a home that's move-in ready, people often have to make sacrifices. That means choosing the home with an extra bedroom over the one with a beautiful fireplace. It could mean sacrificing a larger, more efficient kitchen for an extra half-bath and so forth.
Building a tailor-made home eliminates the need to forfeit one feature to gain another. Plenty can be said for being able to choose everything from the placement of the light fixtures to the sizes of the bedrooms and bathrooms. Though the construction process will take time, it's well worth the wait in the long run. What is left to you then is to find professional home builders, sewer line repair companies, kitchen, and living room designers, and so on. All these experts will make sure you get everything done professionally, and even give you advice on what materials and plans would work best for your space.
Personal Satisfaction
Personal satisfaction is also a major benefit of building a custom home. Living by the lake offers several advantages in its own right, such as stress reduction more reasons to spend time outdoors. Building a customized home takes those benefits to entirely new heights. It gives people the freedom of self-expression and allows them ultimate control over the way the house takes shape. That provides an array of mental and emotional advantages that generate long-lasting effects.
Creating a Lakeside Dream Home
Though a range of ready-made homes is available in Lake Murray and the surrounding areas, undeveloped lots are also on the market. They can give buyers complete freedom of choice, allowing them to start with a clean slate and proceed as desired. Having the perfect home in one of the nation's most desirable areas can lead to a lifetime of happiness.