The ghostwriting industry is currently experiencing a real boom. Numerous online platforms and providers write professional manuscripts for their customers for a fee. Those with sufficient financial resources to pay the ghost writer prices can benefit greatly from credible ghostwriting services.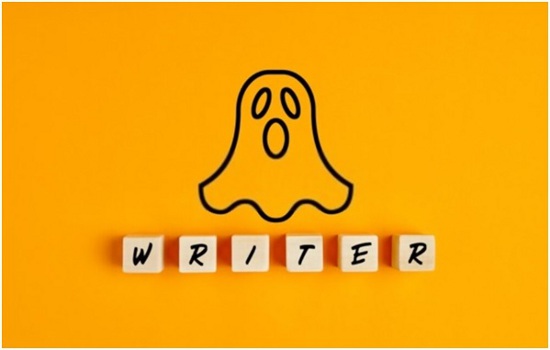 Who is a ghostwriter?
The ghostwriter writes the text you request and sells it to you so that you or any other person or company can sign it. This is legal and convenient if you need more time and skills to create your manuscripts.
The ghostwriter can help you give continuity to your text. If you wrote a novel but realize that there are breaks in continuity and some parts seem disconnected, the ghostwriter can help you clean up all those gaps in the text until it is perfect. They have often even established authors who offer their services and play an important role in editorial services. A ghostwriter is a professional writer offering ghostwriting services, neither more nor less.
Ghostwriting services for an e-book
The e-book market and e-book sales are growing steadily. Many want to write an e-book but must gain writing experience or technical knowledge for their chosen topic. It makes sense to have an e-book written via ghostwriting services.
E-books or digital books are easy and inexpensive for the reader to acquire. The e-book market and e-book sales are growing steadily. Especially in technical literature, publishing an e-book is much cheaper than expensive printing. The advantage is that very specific topics can also be dealt with in e-books that are not published in printed form. In addition, they can be read not only with e-book readers but also simply on a PC or laptop. Since many e-books deal with specialist topics or take on a marketing-promoting task, it is common to have the e-book written. It is very important that you are having a professional and experienced ghost writer for writing things like E-book. So make sure to follow certain tips regarding how to find a ghostwriter for such purposes.
Hire ghostwriting services to write an e-book
Anyone who is toying with writing their own book but needs help putting their ideas into words or has difficulty putting them in a meaningful order can have their e-book written. In ghostwriting services, an experienced ghostwriter writes an e-book. This can happen in several ways. The ghostwriter can write the entire e-book, and the client only tells him the topic and the desired scope of the e-book.
In ghostwriting services, however, there can also be a collaboration between the author and the ghostwriter, with the author providing the structure and writing passages and the ghostwriter supporting writer's block or specific topics. There is the possibility of having a finished e-book checked for the final touches by an editing expert. Anyone who has had good experiences with having a manuscript written will know that it is important to know your topic and your goal.
To find the right ghostwriter for your e-book, it is necessary to know who the target group is and in what style the book should be written. An entertaining guide e-book has different readers than a scientific paper. This should also be indicated when looking for the right ghostwriter. Ghostwriters who write an e-book or help create it are experienced authors. They improve the client's income, prestige or marketing through their work. Therefore they also deserve reasonable remuneration. Having the e-book written not only saves time and effort. Quality is ensured by resorting to an experienced ghostwriter, and after consultation, exactly the right target group is addressed.
The advantages of e-book ghostwriting services
The largest segment of the e-book market is academic books. Anyone who has written an academic text can have it processed into an e-book by a ghostwriter, thus opening up a larger readership if they put the e-book online. Another advantage of the digital book variant is that the e-book can be edited and improved later. Having ghostwriting services help you write an academic e-book has the advantage that they have experience in writing academic texts and designing an e-book. You can only support and advise or do all the work.
With an e-book, you can support marketing measures, promote sales and address customers, especially online. But not every marketing expert can write. Many companies also need more time and knowledge to write an e-book. Therefore, it is advantageous to have professional ghostwriting services to write the e-book.
Authors are also increasingly resorting to digital publishing and making themselves independent of the publisher. As a result, they increase their income from new readers and save on printing costs simultaneously. This is where ghostwriters can support writing an e-book with experience and expertise. Even experienced authors resort to having their texts proofread. However, ghostwriting services not only have compelling benefits – there are also a few hitches to consider before hiring the services of a professional writer.
Professional ghostwriting services
Hiring ghostwriting services offers some benefits that shouldn't be neglected. The main directive is that the respective authors and copywriters specialize in writing scientific and appealing manuscripts. They can draw on a wealth of experience and impressive expertise in their area of activity.
Professional copywriters offering ghostwriting services are not only able to familiarize themselves with any topic in the shortest possible time but also have the necessary skills in the field of source and literature research. They carry this out efficiently and quickly due to their high media skills.
Professional and demanding transcripts can also be commissioned from ghostwriters. These then naturally meet all content-related and formal requirements. Many ghostwriting services agencies can also use the option of carrying out an automatic plagiarism check and rely on the four-eye principle, which ensures that the quality of the scripts is always impeccable.
What are the disadvantages of ghostwriting services?
In general, it must be ruled out with a service that the customer will receive poor service for his money – of course, the ghostwriting services industry is no exception. Many black sheep on the market today advertise with accurate dumping prices and still promise their customers high-quality manuscripts. For this reason, it is particularly important to choose the best ghostwriting services agency with great care. In this context, a detailed consultation, in which the respective author of the desired text should also take part, should never be dispensed with. Competent and recommended agencies usually offer this consulting service free of charge, so the potential recipient receives a non-binding offer for the manuscript they want.
In addition, it makes sense to wait to commission the ghostwriter. If the deadline for the work is already imminent, there is immense time pressure, which can significantly impact the quality of the work. In addition, the ghostwriter should be provided with as much information as possible – this is the only way he can professionally implement individual wishes and ideas.
Do you need ghostwriting services? Contact us!
There has never been a better time to bring your ideas, stories and experiences to life. Writer Cosmosg host writing services are here to do your creative projects through eBooks writing, scripts, creative writing, and illustrations.
Conclusion
A ghostwriter is considered any writing professional hired by an author or company to produce a text of any theme and structure without public recognition. His most popular works include novels and autobiographies, but he also writes short stories or SEO Content writing. As a rule, they remain completely anonymous. At most, they can appear as a collaborator. It will be a great pleasure to help you!