When your child makes the decision to move out of home, you generally have a whirlwind of things to help them organize. Parents are often the ones to get removalist quotes, purchase cookware, and oversee all the logistics of the move. The moving day is equally fast-paced, with a cacophony of different tasks to tick off, hugs to exchange, and tears to cry.
The next day is when your new reality really sinks in.
While you may feel pride, accomplishment, and probably even a little relief, this monumental change can also bring up a flurry of uncomfortable emotions. Commonly referred to as "Empty Nest Syndrome," this strange moment in time can leave parents grappling with the void created by their child's absence.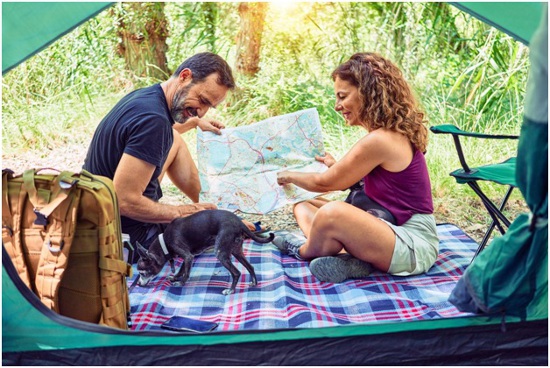 There's no denying that you'll miss your child, but it's also important to see this as an opportunity to rediscover yourself and redefine your life. Here are five ways you can flip your mindset and embrace this new chapter:
1. Reconnect with other members of your family
As parents, it's easy to get caught up in the whirlwind of child-rearing. This can see you neglecting your partner, your siblings, your friends, and other important people in your life. The empty nest stage presents a beautiful opportunity to rekindle these relationships.
Take advantage of your newfound freedom to invest in quality time with your partner. Plan date nights, romantic getaways, or even spontaneous day trips to explore shared interests. Do the same with anyone else you'd like to spend more time with (platonic date nights are a thing!). Discuss your hopes, dreams, and ideas for new adventures and shared goals.
2. Pursue (or discover) passions and hobbies
Reconnecting with your interests can rejuvenate your spirit and help craft an identity beyond parenthood. Chances are you've put some of your interests and hobbies on hold to focus on your kids. Now is the time to reignite those lost passions of yours. Whether it's writing, dancing, playing music, or hiking in the woods, indulge in pastimes that bring you joy.
3. Indulge in genuine self-care
Empty nest syndrome can leave you feeling low. To counteract these emotions, dedicate time to taking care of your physical and emotional well-being. Alongside maintaining a healthy diet, ensure you get enough exercise and sleep.
Meditation, mindfulness practices, and therapy can help you navigate the emotional challenges that may arise during this transition. Don't hesitate to seek out professional help if need be – there's no shame in asking for support.
4. Look for new challenges
Consider going back to school, starting a new career, or launching a business you've always dreamed of. Of course, your challenges don't have to be that intense or work-focused, but you should find ways to step out of your comfort zone and try something new. The sense of accomplishment that comes with conquering new challenges can empower you as you redefine your life.
5. Find ways to give to other members of your community
If you're missing that sense of being needed and appreciated, consider channeling some of that energy into giving back to your community. Volunteering, mentoring, or supporting a charitable organization can provide a strong sense of purpose and fulfillment. The act of making a positive impact in the lives of others can help you redefine your life in a meaningful way.
As your children embark on their own life journeys, take this opportunity to embark on some adventures of your own. Use the strategies above to uncover new aspects of yourself and create a fulfilling and purposeful life beyond parenthood.