In modern times, we cannot imagine living without the aid of technological innovations. Modern science and inventions have made our life so easy that without these gadgets our lives will be bland again. Image when one had to stand in never ending queues to pay utility bills in congested and over-crowed offices.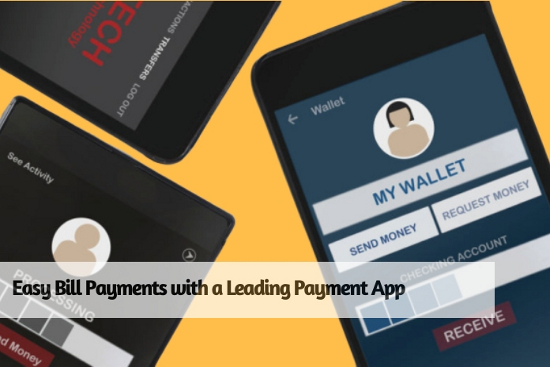 Things have changed drastically now. Payment apps like Paytm, MobiKwik or PhonePe are well-equipped and advanced applications that encompass several options and many services in terms of bill payments and recharging. With the support of payment apps, we can not only pay for water, gas and electricity bills bit also recharge metro cards, DTH connections and mobile phones. Our lives today undoubtedly have become easier and leisure paced.
When you download a reliable payment app, you would need to follow certain instructions to register with the facility service provider. At any cost, it is advisable to read the Privacy Policy, the Terms and conditions and other relevant details before installing such an app in your smartphone. Once the download is complete, you can simply use your login id and password to start using the services. You will witness best and fastest services of your life when you use the app for electricity bill payments and other facilities like recharging your prepaid SIM card. These apps save our energy, money and time. One can access these applications while sipping tea at home or while travelling in a metro.
There are no late fee charges or any other extra charges for using the app. You need to have a credit card, debit card, Net banking details or an electronic wallet to make the online payment.
The other big advantage of the payment app is that the service providers offer vouchers and gift to their users. There are cash back offers and attractive discounts. To be eligible for these gifts and discounts, you need to enter certain promo codes. The app further guarantees fast paced services with a killer combination of high-grade security making way for safe and perfect bill payments. For the transaction to take place, you need to use a smart device and internet connection.
But while service providers do everything in their capacity to ensure safe transactions, you, as a user, also need to take care and follow certain basic rules to make things secured. This is important to avoid any malware practices online or giving unauthorized access to your personal data to online thieves and hackers. Take care to –
Download only the payment app of a trusted service provider and reseller.
Always remember to keep your phone locked and ensure that you do not keep it here and there for others to gain unauthorized access.
Never store data related to passwords and banking accounts on your smart device.
Ensure at all times that you are using a strong and robust password.
Better to use your credit card or e-wallet than using debit cards and Bank Transfer.
Always use private Wi-Fi network.