No matter how many contracts you handle over your lifetime, they can be stressful and overwhelming to manage. This is especially true if a lot is riding on an agreement being signed or negotiated.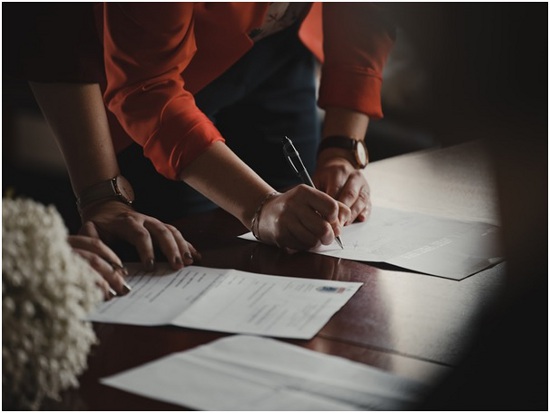 Thankfully, there are ways to reduce your stress levels and ensure commercial contract drafting and negotiations are as straightforward as possible. If you feel like you need to brush up your skills, take note of the following helpful tips:
Hire a Commercial Lawyer
As adept as you might be at reading through contracts and ensuring they cater to your company's best interests, it doesn't hurt to have a second opinion. Don't sign on the dotted line before enlisting the services of a commercial lawyer to review any contracts and ensure they are legal and suitable for your needs.
Commercial lawyers are skilled in complicated commercial matters, including corporate transactions and intellectual property and trademark law. No matter the contract you have, they're bound to provide the help you need.
Refine Your Live Negotiation Skills
Negotiations don't always take place over email. When they do, negotiating terms can be reasonably straightforward since you can research your next move and have time to think about it. However, phone or in-person negotiations can be much more challenging as you must come up with responses on the spot.
Consider refining your live negotiation skills so you can think on your feet and make the right decisions for your company. Sometimes, this can involve knowing what you want and what you're willing to do to get it. It can also be worth putting yourself in the other party's shoes to know whether what you're asking of them is within their power.
Break Your Contracts Down
Contracts can be multifaceted with multiple requests and demands. At face value, they can look like 'all or nothing' arrangements in which you agree to all terms or none at all. However, they don't have to be.
Break your contracts down into smaller agreements within a larger contract. You can then work on each piece of the contract during negotiations to arrive at a result that everyone is happy with.
Take Your Time
It's easy to make mistakes in any task when you're rushing. Errors in a contract can have significant repercussions, so allow as much time as you need to be happy with the outcome. Hire a commercial lawyer early to take the lead, make your deadline requirements known, and thoroughly research all aspects of your contract.
The more time you allow for contract drafting and negotiations, the more well-thought-out they can be and the more confident you can be to sign on the dotted line.
Learn Your 'Why'
You're drafting a contract and entering into negotiations for a reason, but what is that reason? Understand what you're looking for when entering into a contract with an individual or business and what you must gain from it for it to be a success.
When you understand your 'why,' you can better understand what you're willing to accept and what you're happy to compromise on in the name of getting the deal done. You might then enjoy a far more stress-free and straightforward contract experience.
Negotiating and drafting contracts can be complex, especially with multiple parties involved and much on the line. By hiring a commercial lawyer, taking your time, and working on your negotiating skills, you should be in an excellent position to ensure all parties are satisfied.