Many owners today choose to work on their Caterpillar machines. They don't want to wait for a repair technician to come to the job site when they can handle many tasks on their own. However, they need the right tools to carry out these tasks and the manufacturer understands this. Caterpillar now makes a line of tools designed for use with its machines. What are some tools you might wish to have on hand?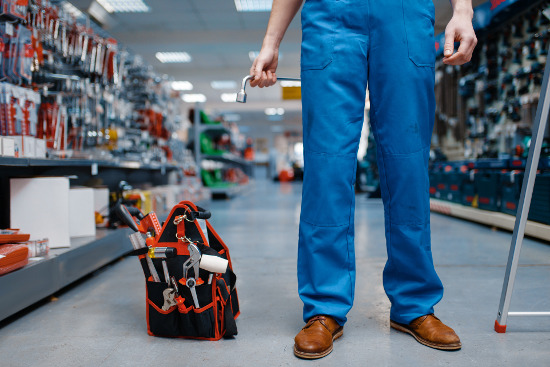 Caterpillar Removal Tool
It's very frustrating when you damage a connector on a loader or attachment. Removing the pins or sockets becomes a challenge unless you have invested in a Caterpillar removal tool. This tool will help you get the pins or sockets out. However, take care when choosing a removal tool, as certain tools only work with specific connectors. Work with an experienced provider to ensure the right tool is selected the first time. By purchasing caterpillar tools, you can eliminate this issue, as the seller will help you make the right choice.
Tetra-Gauge
Tetra-gauges are used to test hydraulic systems. Choosing a Caterpillar tetra-gauge allows you to perform four functions using one device. The swivel fitting found on the pressure hose makes it easy to connect to an accessible gauge outlet in the system you are testing or it may be connected to another outlet if the system lacks gauge outlets. Furthermore, the company has constructed this device so it can be used with a female branch tee fitting if the system lacks outlets. This device also comes with a built-in pressure sensor to protect low ranges in situations where high pressure is a concern.
Feeler Gauges
Anyone who works on heavy equipment needs a set of feeler gauges. These thin metal strips come with markings for specific measurements. Caterpillar equipment is used under demanding conditions, and a slight change in clearances within the machinery can negatively affect performance, efficiency, and safety on the job site. These changes come about as a result of wear and tear on the machines.
The feeler gauges allow you to check clearances to see if they are within the specifications established by the manufacturer. If the clearance is too tight, friction may increase and lead to premature wear. On the other hand, if the fit between two mechanical parts is too loose, the machine's performance may suffer and damage may occur.
Filter Wrenches
When the time comes to change a filter on a piece of heavy machinery, you will appreciate having a filter wrench to make this task easier. This wrench will make it easy to grasp the filter without damaging it, so the removal process goes smoothly from start to finish. The wrench fits snugly around the filter so it won't slip as it is removed. Scratches and dents will no longer be a concern when this tool is used.
However, the wrench used must be designed for the equipment it will be used on. A wrench designed for use with water filters won't work with heavy equipment filters. It's important to invest in one designed for these large machines, and Caterpillar has one made specifically for use with its products.
Work with a reputable provider to ensure genuine Caterpillar tools are obtained. As these tools are designed for use with machines made by the manufacturer, you know they will work every time. Don't waste money on products made by other companies. Doing so could lead to unexpected downtime or costly repairs. Purchase genuine Caterpillar tools for excellent results every time.