Pets make loving companions and they are great fun to spend time with. Besides bonding and playing with your animal, as a pet owner it is your job to keep them happy, healthy and safe. Here is a quick guide to help you look after your beloved pet properly.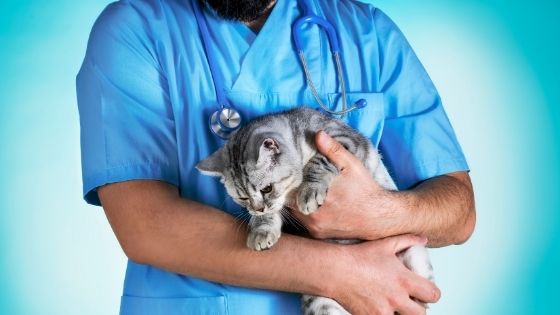 Do Your Research
All pets are different, do some research into your particular type of pet to ensure you provide them with the best environment to thrive in. This is especially true if you have no experience in raising animals, and also if your pet has had a previous owner. With some research you can identify what is normal and what you need to look out for in your pet.
Remove Hazards
Most pets donot know the difference between something edible and something poisonous. Unfortunately, there could be household items that could lead to poisoning should your pet ingest them. For example, lilies and daffodils are often used to decorate a table, however, these flowers are highly toxic to dogs and cats. There are also common foods, such as grapes, onions and chocolate, that are also toxic for some animals. Make sure these hazards are removed from the home or cleared away properly, so that your pet doesnot come into contact with them.
Visit the Vet
One of the best ways to keep your pet safe is by visiting the vet for regular check-ups. The vet can spot abnormalities in your pet's health and can help keep them in tip top condition. For those based in the Midlothian area, this Midlothian vet clinic offers affordable pet care and can give you the best advice concerning your animal's welfare.
Smart Smoke Detector
Keep your pet safe from unexpected fires by installing a smart smoke and carbon monoxide detector. This preventative piece of tech will monitor your home efficiently. In addition, you will receive notifications direct to your phone should any sign of a fire occur. Not only will this protect your pet from harm, it will also put your mind at ease when everyone is out of the home.
Install a Pet Camera
If you have always wanted to know what your pet does when you arenot at home, then invest in a pet camera. Cameras that are designed especially to monitor pets can have lots of fun extras. Some offer a two-way audio, some dispense treats and some can even help you train your pet by giving commands. A pet cam can help you manage your pet's separation anxiety issues and will give you peace of mind when you are away from home.
Supplements for Anxiety
If your dog is prone to stressing out, then anxiety supplements can help calm them down. Anxious behavior includes excessive licking, scratching at the door and being destructive. This sort of behavior can lead to bald patches, sore paws and accidental ingestion of a toxic substance. Calming supplements are available in the form of tablets, drops and CBD oil.
CBD is a natural oil taken from the cannabis plant. It has no psychoactive properties, but it does have a soothing effect on canines. Before offering any supplements to your dog, make sure you consult your vet first.