Mind mapping is a method to learn a concept based on how the human keep the information and then explain it in his or her own way. Humans indeed have different abilities and capacities in keeping memories. But basically, the brain works almost in the same ways. Even memory capacities, although they are different in detail, the number is just very similar.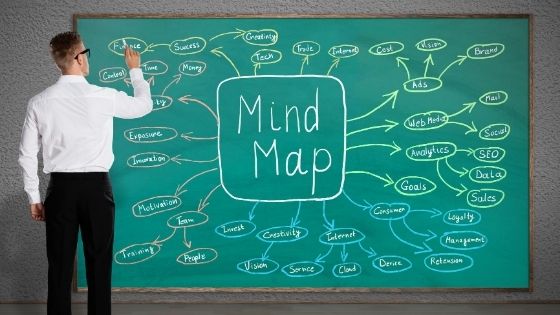 You can imagine when you need to learn something in which the information or materials are still in the form of a text. Sure, it can still be understood but not as easy as when you can turn it into points with good visualization. Well, this is how a mind map works. But undeniably, the mind mapping activity is sometimes not easy to do since you must learn the information generally. Often, people just don't have enough time for that.
Therefore, in case you are in a limited time and you need to make a mind map, whether for your study or work, a mind mapping software is necessary to have. Below, there are some benefits to get if you have the software on your gadget.
Improve Productivity
A mind map itself is mainly functioned to improve productivity. It makes materials easier to learn and lets you or others understand them even more. With the application of software, your job is more productive. There is no need to spend time to mind-map the concept manually. All you need to do is just submitting the material to the place available. Only in minutes, you can see it turn into a mind map. If you are confused with the software product, Mindomo is one of the recommendations.
Develop More Ideas
There are some projects in which the materials or information are unlimited. Once you have found an idea, more ideas are coming in. Unfortunately, it is often difficult to develop more ideas and compose them when the materials are in the form of a text. By mind-mapping it, those things can be done more easily. When applying the mind mapping software, at the same time, you are just developing more and more ideas that are advantageous for your projects.
Easier and Faster Process
Yes, a mind map is a good thing for activities like teaching, learning, presentation, and more. But the process may not be as easy as that. You still need to learn about it entirely before the text is turning into points and images in a mind map. Undeniably, this is a lack of this technique. But the software just removes the lack. Now, your job is getting simpler.
A More Beautiful Result
One of the benefits of a mind map compared with other techniques is the result. You can make it as beautiful as possible with pictures, colors, cute fonts, and more. Although it is interesting to do those things, undeniably, it may waste time. Sure, with the right software, beautifying the product is no longer a big problem for all of us. Now, you can visit and download the mind mapping software for a better learning process.