"There's no secret in selling and it's been long revealed if there was one. You need to rely upon common sense, follow ground rules and approach the buyer with a probable list of questions and answers.
How to sell your car? Is it different from selling anything else in the market?
You need to stay practical and realistic to increase your chances of selling a car quickly. You've far more options today. The medium or channel you select could be as different as reasons for selling the vehicle. You should know you can sell the same vehicle for lesser and higher prices depending on how much homework you've done before going in the market.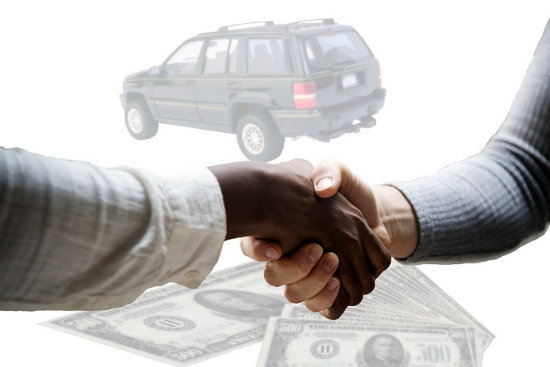 The best tip successful sales executive could share is the confidence with which someone approaches the customer and it comes from knowing the product, knowing the set of questions they would ask and preparing everything in advance. It's like a dance rehearsal. The catch is you don't know who the partner is.
A car owner can avail the services of online car buyers or classified website. These are additional channels added to existing options. The traditional way of selling the vehicle privately or involving car dealers is considered a back-up plan. A scrap dealer is the last available option in the list.
The focus has been shifted from how to find the right buyer to how to find the best price. The phenomenal rise of online car selling sites has changed the game for the better. Sellers don't have to compromise as they can handpick buyers from any of the popular sites or channels in the market.
You need to decide how and where to sell your car. We must mention it upfront each option has a unique set of advantages. You need to compare several aspects before finding the right channel.
We've broken the process into ten useful tips to sell your car without losing money or peace over it. It includes how to prepare oneself, where to sell, what factors to consider, why comparison among different service providers is necessary and how to get a fair deal etc.
1. Post Advertisement on Classified Website- A Proven, Personal Approach
The reason you want to sell a car proves to be the deciding factor. Is seller looking for fast cash? Is the owner desperate to sell? How much we can press him to sell below the market value? A dealer or buyer has such questions in mind. It's obvious for everyone to come prepared and act normal.
Important points to help you make the right decision
You need to have time on your side to sell through the classified website. You require a lot of patience too. It's a big factor. You should be prepared to replace the dealer in this case. It's a time consuming and skill testing process. There's no point in putting an advertisement, waiting for a couple of weeks and squandering the opportunity because you lacked knowledge, expertise. There are a lot of expectations involved in the process.
What about maintenance, insurance and other expenses? They'll keep on adding to the overall value of the deal.
An impressive car advert copy requires some skills. You should know what triggers a buyer's decision.
The most challenging part is to entertain phone calls, address queries and greet them upon a house visit.
Do you possess the talent to convince, sell? It all comes down to how effective you're in convincing others. You would either lose a potential buyer or profit if you fail to handle queries to satisfaction.
2. Selling Car Online for Hassle-Free Experience
You could leave everything on experienced, expert professionals to help you get cash for car. The process is simple. There are several online car selling sites offering assistance from registering the details to selling it in no time. You need to fill a form, share vehicle details with them. The site will quote an approximate figure.
You can either take the vehicle or company can arrange a visit to inspect the vehicle. In both cases, they'll inspect the car. They would make changes to the previously suggested price if required.
The service fees may not be disclosed or even mentioned in some cases. You need to be proactive and ask for such details. Some charge a nominal amount, some don't charge anything. You can always compare, analyze it.
3. Taking Services of a Car Dealer
This definitely is a common choice among car sellers. They could help you find the right deal quickly. You must get the paperwork right while selling it through a dealer. You should get the invoice for the deal. It contains important information such as details, payment method, amount etc. You must have the documents in advance: V5C, MOT certificate, vehicle history, maintenance record.
4. Measures to Sell the Vehicle Fast
The vehicle must stand its reputation and price tag. It's the first thing the buyer will notice. It becomes your responsibility to make the car look like the best the buyer could get at this price. The demand factor must be generated and there's no better way than working on its interior and exterior both. Some sellers lose the opportunity of getting a better price because they paid no attention to make it look better and it comes as a shock considering the vehicle had potential and life left in it.
5. Cosmetic Changes for Impeccable First Impression
A seller must think about making cosmetic changes to enhance the overall appeal. You should calculate if the proposed figure adds to the final amount and costs less to what it guarantees in return. It could prove to be a deal-breaker.
6. Faulty Electrics Shall be Fixed or Informed in Advance
A seller should never play smart or ignorant. You should always check faulty parts. You have an opportunity to turn the weak point into an advantage by accepting it before being highlighted and how it affected the final price.
7. Set Accurate Price to Draw Eyeballs
You need to break the price between expected and fair price. The last thing you could do is to invest in maintenance, add it to the final amount and put an unrealistic figure on it. It will reduce your chances of finding the right buyer. It's often seen car sellers are unsure of the right price. It leads to loss several times.
8. Stay Alert, Stay Focused
A seller is supposed to collect information to save itself from any unnecessary trouble. It is always good to check driving license and gather personal information such as name, address.
9. Exchange Possession after Financial Transaction
We don't have to highlight or stress to follow the process. You should hand keys and documents, once the amount has been transferred. It's always better to take time and ask questions to have a common understanding.
10. Purchase Proof
The receipt is the last step to a successful deal. You should offer a receipt informing that vehicle has been 'sold as seen' for records.
You can sell your car easily by doing some research. You're the best person to put a price tag and justify it to potential buyers.