Everything shown at the Xbox & Bethesda Games Showcase on June 12 will go on sale within 12 months. There is something for everyone, from genre-defining racing games to intriguing stories, compelling strategy games, and the most awaited open-world RPG in the last 20 years.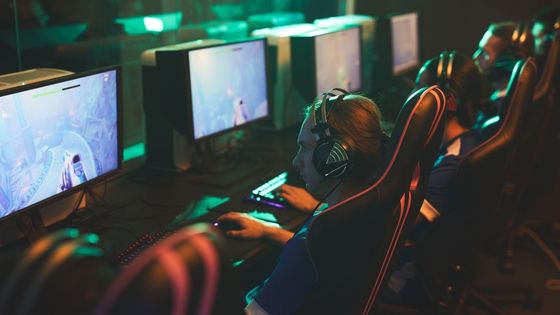 The Xbox 90-minute presentation was packed with games, and here we have singled out several exciting titles that can be played on the console, desktop computer, or the go.
Redfall
The Xbox presentation began with the first glimpse of gameplay from Arkane'sRedfall. Redfall is an open-world first-person shooter that can be played solo or cooperatively. Also shown are four playable heroes with whom we will massacre vampires on a mysterious island. Heroes will differ not only in weapons but also in capabilities and abilities.
Redfall is coming to PC and Xbox consoles in 2023 and will be on Game Pass from day one.
A Plague Tale: Requiem
The Xbox presentation was also a good time for a new gameplay preview of A Plague Tale: Requiem. In the continuation of the well-received A Plague Tale: Innocence, we again follow the adventures of Amicia de Rune and her brother Hugo, and this time we move from gloomy Aquitaine to another region of France, more precisely Provence.
Based on what is shown, visual improvement is evident. And we will be playing Plague Tale: Requiem later this year not only on Xbox Series consoles and PC but also on PS5 and Nintendo Switch, and the game will also be available on Game Pass on day one.
Forza Motorsport
At the Xbox presentation, we also saw the new Forza Motorsport or the most technically advanced racing game ever made, as the developers from Turn 10 call it. The new Forza Motorsport will feature real-time ray-tracing (i.e. on-track), variable weather conditions, day-night alternation on all tracks, and a realistic vehicle damage model.
Forza Motorsport arrives in spring 2023 on PC, Xbox consoles, and Xbox Game Pass.
Overwatch 2
Overwatch 2 has been revealed to arrive on October 4th this year for PC, Xbox Series X/S, PS5/PS4, and Nintendo Switch consoles, and most importantly, it will be available as a F2P title. It will include a cross-play feature, a cross-progression system, a new 5v5 mode, new maps, and new heroes.
Overwatch is a hugely popular video game that accumulated at least 5 million participants on average per month in 2021, reaching a peak of 7.3 million. There has been a peak of between 500,000 and 600,000 daily gamers. Esports has embraced Overwatch and its tournaments attract a lot of audiences and have notable prizes, and the game is an inseparable part of offers on bookmakers' websites such as those at bookmaker-expert.com/country/nederland/.
More details about Overwatch 2 will be available on June 16, when we will also get to know a new hero named Junker Queen, who is the 34th hero, by the way.
ARK 2
At the Xbox presentation, we may not have gotten a gameplay preview of the new ARK 2 title, but we did get a cinematic trailer with T-Rex and Vin Diesel in the lead role. A new planet with dinosaurs and story elements with Vin Diesel in the part of the main character named Santiago and Auli'iCravalho in the role of the daughter named Meeka.
It is up to you to tame the future when you suddenly wake up in a primitive world full of dinosaurs and humans fighting for dominance and team up with legendary heroes to face powerful dark forces. A definitive next-gen survival experience, and you'll be playing it next year on Xbox consoles and PC. Of course, the game is coming to Game Pass on day one.
Scorn
Scorn finally got a release date. After numerous delays, you should be able to play the game on PC and Xbox consoles on October 21 of this year. The game will also be available on Game Pass from day one.
Diablo IV
We also saw Diablo IV on stage. The fifth and final class has been confirmed, called the Necromancer, who uses bone and blood spells and will command a horde of so-called skeleton warriors. Gameplay from the Xbox Series X console was also shown, which gives us an insight into the open world of Diablo IV, where players can interact with each other, and the character customization process was also shown. In addition to fighting smaller and larger monsters in the open world, let's also mention over 140 dungeons scattered throughout the open world and the Endgame element.
Diablo IV will be a full-priced game, made exclusively for PC and console players, as global Diablo community head Adam Fletcher said on Twitter. He added that the game is vast, and there will be a lot of content for all players after launch. Paid content is based on optional cosmetic items and possibly additional expansions. Diablo IV will arrive on PC, Xbox Series X/S, Xbox One, PS5, and PS4 in the first half of 2023 and will offer cross-play and cross-progression on all platforms. Applications for beta testing have also begun.
Starfield
At the end of the presentation, we got a gameplay trailer for one of the most anticipated games today. As part of the 15-minute presentation of Starfield, various elements of the game were presented, such as research, creating bases, fighting, upgrading your ship, and creating a character at will. The game will have around 1,000 planets that players can land on and explore. On the technical side, a lot of work is still needed since performance drops are visible based on the attached material.
The premiere of Starfield is planned for the first half of 2023 for Xbox consoles and PC.