The "effect of the unpredictability of objects" can make an organization suffer drastically. Without any experience or knowledge of possible risks and ways to manage them, businesses and organizations often induce losses.
These risks might be legal risks, local risks, credit risks, risks from natural disasters, attacks from competitors, and many more.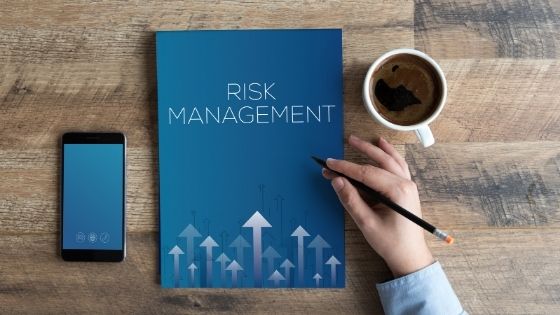 In order to have an overall understanding and profound knowledge of these unpredictable risks and to manage them before these risks create hindrance, the business of "risk management" becomes very important for individuals as well as for the business. Professionals wanting to know about the processes which handle these risks should consider taking a Risk Management Online Training in order to earn a Risk Management Certification.
Benefits of Becoming a Certified Risk Manager
A certified Risk Management Certified professional have several advantages:
Advanced Diploma in Risk Management
An Equivalent Recognised Qualification
Prior Learning Assessment
Risk management practices are simply recognized as assessment and management of possible risk factors that occur during change processes, and in order to deal with them, highly experienced, highly skilled, and highly trained individuals are needed.
By implementing risk management principles in organizations, it helps in creating and building upon the prevailing risk management abilities of professionals.
So, any individual who wants to be a successful risk management professional needs to have the required education, certification, knowledge, understanding, and experience.
Most of the courses of risk management can be pursued in an online as well as an offline way while doing a job, and a fair timeline is given to complete the entire course.
There seems to be a lot of rumors about various risk management certifications on the internet nowadays. These comments are generally coming from individuals who are not having enough information about how certification works or which certification is suitable and not having enough information about how any certification works in general.
Modules of Risk Management
Module I. Risk Management Foundations
Definition of risk
History of risk management
International and national standards in risk management
Information about finances, project management, process management, and risk management
Introduction to statistics
Insurance basics
Module II. Risk Management In Decision Making
Methods and techniques to recognize risks associated with decision making or in achieving the desired goals/KPIs
Tools and techniques to analyze and quantify the effect of uncertainty on decisions or on the achievement of KPIs (decision trees, sensitivity analysis, scoring models, Monte-Carlo simulations, scenario analysis, bow-ties)
Risk elimination with the help of decision making and achieving KPIs
Managing, reporting, and communicating decisions made for the achievement of KPIs with risks in view.
Module III. Psychology And Culture Of Risk Management
Observation biases based on decision making, planning, and risk management
Combining risk management principles into the entire corporate culture
Principles of professional ethics
Module IV. Integrating Risk Management in a Business
Integrating risk management efforts within the overall risk appetite
A design for combining risk management
Creating new and updating existing strategies and processes
Integration into decision making, planning, budgeting, purchasing, and auditing
Risk management roles and responsibilities
Managing Risk management KPKP
Compiling Risk information into management reporting
Resources required for the application of risk management
Monitoring and evaluating the effectiveness of risk management (maturity models, which invokes your own advanced risk management, maturity model)
Risk management continuous improvement
Risk management software
Other Risk Management certifications
Choosing a suitable Certification and Training for your organization can be a bit confusing. Here are some best Risk Management Certifications which will help you in the management of risks within your organization: