When you start your own business, there can be a large sense of accomplishment in the fact that you are doing things on your own. With this sense of accomplishment can come a lot of people's downfall as because they have started this business on their own, they suddenly find themselves almost feeling obligated to do everything else on their own as well; however, this does not have to be the case.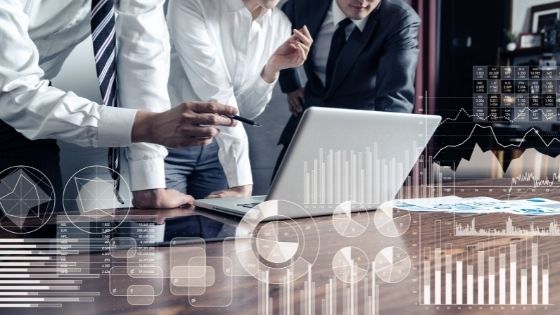 There are going to be a lot of different instances within your business where you feel like you do not know the correct way to carry out a specific function or process, and it is during these instances that you should reach out to an expert. There is nothing wrong with doing this, certain elements of the business world are complex, and you are too busy actually running your business to submerge yourself in the practice of trying to learn these complex factors. This article is going to discuss in more detail some of the functions during which your business should ask for the help of experts.
Accounting
It's a word that fills a lot of new businesses with dread as the constant threat of eventual taxes continues to linger in the air with every sale. The fact of the matter is that taxes and accounting are a reality that you will need to eventually face. You can do this on your own by reading up on the accounting process, but this is incredibly complex and if done incorrectly, could result in fines. As such, you should consider getting some experts in to help you out. There are plenty of businesses who can provide such help; for instance, you could reach out to Poe Group Advisors, which both buys and sells accounting firms that businesses can use.
Admin Work
Admin can take up such an insane amount of time that there is absolutely no surprise that so many businesses choose to outsource this kind of work. Chances are, as a business owner, you tend to think big about a lot of different things, and the idea of smaller admin tasks that won't have a huge impact on day-to-day operations does not appeal to you. As such, getting some help in the form of an actual person or a virtual assistant could be a great idea.
Marketing
As the digital revolution makes its voice heard across the entire business world, the amount of different ways for an organization to market itself continues to grow. As such, getting a grip on marketing can be tough, and once you start doing it, reviewing the data in order to see what works and what doesn't can be extra tricky.
As a result, there are a huge number of businesses that choose to outsource their marketing services and take advantage of the wisdom that comes with experts who have been doing the job for a while. These experts are going to be able to incorporate a number of different marketing methods and then effectively review the data that comes in to see which means work the best for you.