For the email marketing professionals, if the year 2020 has taught something, it's that uncertain times call for a quick pivot in their marketing plans. The pandemic, followed by a global lockdown across the world, led to significant consumer behavior shifts. Did you notice a change in the purchase behavior of people around you? The saying "anyone can develop a habit or behavior or perception that they consider necessary " epitomizes the year 2020 impeccably. Right? Here's what's trending & email marketers should keep this in mind throughout the year.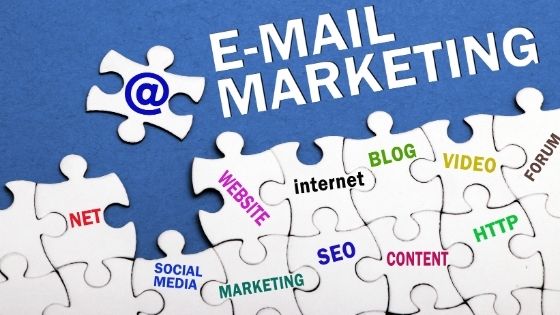 Almost everyone went digital
Though digital transformation was notable for the past few years, the pandemic accelerated the rate of digital adoption globally. With consumers on digital channels & social media handles, how could marketers resist themselves? Taking into account this drastic shift, marketing professionals smartly tailored their strategies to stay relevant to the customers.
And to stay abreast of competitors, even budding email marketers are using time-saving Email search tools like GetEmail.io. This tool is a must-have to find anyone's email address in a few seconds. You can test this app for free, and you are sure to have the best experience.
Relevancy & personalization is trending
As an email marketer, one of your significant functions is to be conscious of the consumer sentiment & ensure that your email doesn't carry an insensitive tone.
Since lockdown, many brands immediately shifted their content to make it more relevant and engaging. The emails are more customer-focused and aim to address their challenges. Given that every email marketer was competing for the spots, relevance and personalization get one to stand out from the clutter.
Besides this, if you notice, millennials and Gen Z associate themselves with brands related to their belief & thoughts. Hence, marketers need to be aware that jumping over every trend isn't essential, whereas filtering the relevant ones and customizing them for your audience is ideal.
Thanks to the big data and machine algorithm for helping us have a personalized approach towards our prospects.
Consumer Privacy Regulation
The recent round of consumer data regulations, such as the United States's California Consumer Privacy Act (CCPA) and the EU's General Data Protection Regulation (GDPR), impacts email marketing.
Consumer privacy regulation affects the extent of consent needed to send personalized emails to people since the above acts allow the consumers to control their personal information that businesses collect from them.
With work from home, all the days are equal
Do you have prior experience in email marketing? At what time did you get the most response from your prospects? A particular time is indeed best for good engagement with a segment of the audience. But, this "best time" is also viable to change eventually.
As I said in the beginning, due to the pandemic, consumer behavior has changed concerning the usage of social handles, emails, etc.
Hence, you can test different hours on different days and see if there is a change in the engagement.
Growing Demand for Email Search Tools
Email lookup tools are an amazing way to get your prospects to open your emails.
Wondering how?
If you are on a mission to close more deals via emailing, deliverability is a vital part of your success. With email search tools like GetEmail.io, you get verified email addresses of people across the world.