As global law enforcement agencies have pushed banks and other financial service providers to perform know your customer (KYC) on every onboarding customer. This is done to reduce the risk of money laundering related to crimes and appreciate legal businesses. Financial crimes are greatly controlled because of KYC, (anti-money laundering) AML, and CFT regulations through understanding customer behaviors and their transaction patterns.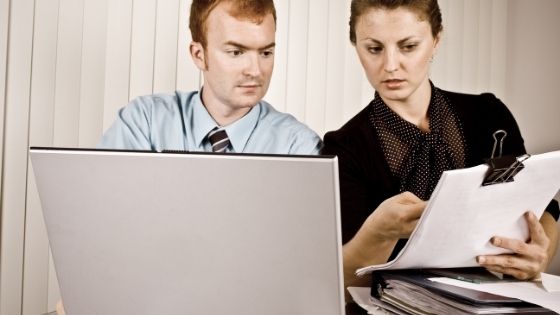 To make the market completely crime-free financial institutions will have to verify the business they are trading. The business dealing can be a partnership, supply-chain, stakeholders, or some other relationship. For that, they can have a similar solution to KYC known as know your business or KYB solution.
How KYB Solutions are Verifying Business?
KYB has the same objective as KYC where it is checked that the people a business is dealing with are legitimate and authentic. AML/CFT laws have focused on protecting business channels being used for financial crimes and illegal funds transfer. KYB checks ensure that a business is real and not involved in any illegitimate activities.
KYB focuses on the ultimate beneficial ownership to eradicate any fraudulent or criminal association. Because there is a hazard that money launderers set a shell company or front business. This is done in countries with less regulation and weak AML laws. Then they trade with foreign companies so that their illegal proceedings can be cleaned. Other businesses unintentionally become a part of money laundering.
KYB Checks
It is a comprehensive process of verifying a business through documents it provided to the government for registration and all the related licenses. These documents are issued by different government authorities. These are the permits that a business can operate within the borders of a state with some protocols. Furthermore, internal business documents and financial records like bank statements are required. Financial documents include financial history and yearly information in a computer sheet most commonly.
Below type of documents are checked by KYB solution providers:
Business Identification
Business Statements
Business Filings
Business Network
Due Diligence
As high-risk customers undergo customer due diligence and enhanced due diligence, business entities should also. KYB solutions perform due diligence on key stakeholders of a business like higher management. For a trustworthy relationship, the ultimate beneficial owner (UBO) should be verified.
Transaction Monitoring
The financial transactions are analyzed and observed. There are certain red flags on high-risk and suspicious transactions. Like a sudden transfer of huge funds or continuous money circulation over different accounts. Also, the transactions to high-risk countries or entities are said to be red flags.
Sanctions Scanning
The businesses, employees, key people, and beneficial owners are screened through anti-money laundering watchlists (sanction lists). The lists are issued by the European Union, United Nations, and other local and global regulators.
Businesses that are publicly exposed for committing crimes have a high risk of illegal funds transfer. They should be investigated against politically exposed lists (PEPs) for further verification.
Adverse Media Monitoring
Media reports the news of businesses that are involved in some crimes. These media reports are very helpful in analyzing the history of a business. If a business is entering a new geological market, it must have some news in its existing country. This information will assist in building a secure B2B relationship.
KYB Solutions – Using Artificial Intelligence
All the above KYB checks can't be performed through traditional methods, the KYB process should be automated. A business can't scan or screen a customer or other business by manually checking documents. KYB can only be done using AI-powered online software, just like KYC is performed. A KYB software will examine and analyze business documents and conduct AML screening robustly. AI algorithms will point suspicious activities and other alarming transaction patterns more effectively. The AI algorithms will be more matured over time.
Summing It Up
The time and cost spent on manual verification will be greatly reduced also giving more precise results. A business using KYB services will have clean dealing with other businesses. It will have a better market reputation and customer trust level, complying with AML/CFT regulations additionally.