I was sorting through memorabilia a few weeks ago when I stumbled upon my old high school yearbooks. It has been years since I last looked at them, so naturally, I cracked them open for a trip down memory lane. Sure enough, an overwhelming sense of nostalgia came over me, and so many positive memories came back to me in a flood.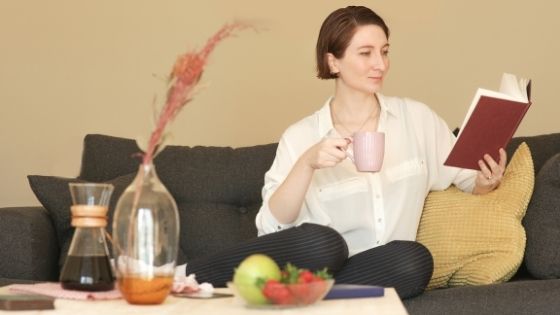 Over the course of those four years, there were too many transformative experiences to count. Although the pictures were in black and white, the memories were in full, beautiful color, and the feelings were just as strong as they were back then. I couldn't help tearing up!
Reconnecting with Friends I Haven't Seen in Decades
Once I closed the books, I had a revelation: I needed to reconnect with my old friends. After high school ended, I lost contact with almost all of them, even though we promised to be in touch forever; the burdens of life and college unfortunately separated us.
So, I decided to do a little online digging with the help of Facebook. During my search, I stumbled upon Aaron, who was one of the kindest people I've ever known, and who had been a close friend since middle school.
When high school came around, our schedules changed and we rarely got to see each other during the day, but whenever we passed each other in the halls, we'd stop to chat about our days. After school, too, we made sure to hang out at the bowling alley down the block, which, in the years since, has been renovated. I haven't been there in a while, and neither has he, so I asked if he'd like to go, and he said yes!
Meeting Libby Again So Many Years After College
Libby and I were friends in high school, and our relationship only strengthened when we found out that we were destined to attend the same university. Libby was my best friend in college; we worked each other through a lot of stress—tests, class projects, complicated romances—and I remember how she always made me laugh, even if she wasn't trying that hard to be funny.
I haven't yet found her online, but I'm sure she would like to meet again. We used to have a tradition of getting lunch at the local deli; I think that'd be a great place to go if she's available!
Seeing Cameron, My Old Art Class Buddy
Somehow, Cameron and I were in the same art class every year, and we became fast friends! He was extremely creative and regularly outshined even the most talented artists in our cohort.
Unfortunately, he wasn't present for the last few months of school; he must have moved. I have so many questions for him, and I'm sure he'll have some for me, too! I sent him a message, and we're going meet each other at the local bar for drinks.
I Want to Look Better Before I See Everyone
Wrinkles are to be expected at my age, but to be honest, I feel like I have so many more than I should! After mulling it over for a while, I remember that one of my current friends, Caroline, got a facelift six months ago, and after just a few weeks of recovery, she looked 15 years younger—looking at her was like staring into a portal to the past!
Truthfully, I was quite jealous of her results, and with that in mind, I scheduled my meetings with all of my old high school friends two months in advance, which should give me just enough time to recover!
Of course, though, there are some other things I'll need to improve.
Looking My Best with a New Hairstyle and Clothes
For years, I've needed a new wardrobe, but only now do I have a reason to take care of it!
To match my fresh new appearance, I'll need hipper clothes—maybe a sundress! Whatever I buy, too, will have brighter, warmer, more inviting colors. I could also try a new hairstyle; I've had the same one for almost a decade!
I want to look my best for these upcoming outings. My high school friends and I had such unforgettable times together, and being comfortable around them is important to me. I can't wait to enjoy their company with newfound confidence!