If you have just been assigned as a trustee for some assets or properties, you will need to know how to sign trust documents. Trust documents including charitable, asset protection, gifting, life insurance, special needs trust documents, or any other require the signature of the trustee at various times. Your signature could also be needed if you want to resign and gift the trustee rights to another person.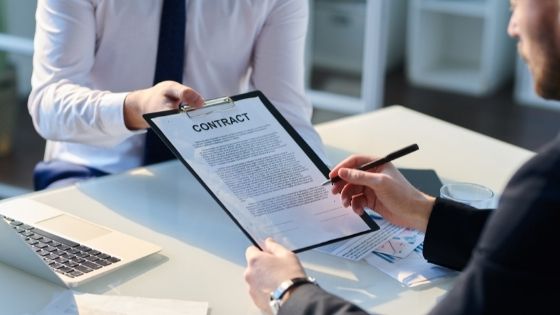 If you are about to create a trust and make yourself a trustee, or you have been assigned as a trustee by another person, you can choose to sign any related document digitally through the help of a professional digital solution company.
Nowadays, banks that protect trust funds accept e-signatures as long as they are correct, consistent, and professional. You can create one easily using any of the solution providers we will discuss below.
How Trustees Sign a Trust Document
If you don't know how to sign trust documents electronically, you are about to learn. According to the laws, the trustee should indicate their name followed by the word trustee. This saves time and space. You will also be required to input a signature, and this is when you should choose an expert to help you.
signNow – You may not have heard about signNow if it's your first time to sign documents electronically. But now that you are learning how to sign trust documents, you will learn more about it. This is a business solution perk with e-signatures among other solutions. All you need to do is get an account, pay, and enjoy signing your trust documents with ease at any time.
DocuSign – You may not have heard about this business solution perk if it is your first time signing documents online. DocuSign is as popular as signNow and other popular solution providers. You can upload your trust documents, sign them digitally, and download them within no time. The platform charges low rates, too.
Adobe Sign – The Adobe suite is very common. One of the solutions it offers is e-signatures, so now that you are learning how to sign trust documents for the sitting time, it is good that you take it into consideration.
Mistakes to Avoid When Signing Trust Documents Online
We have seen how to sign trust documents online, but there are mistakes that can threaten the legal validity of your e-signature.
Using an e-signature that is not authenticated can be problematic. Professionals argue that multiple people could have accessed the documents and signed them. As such, use of authentication solutions such as two-factor authentication and professional e-signature companies is recommended.
Uploading the document on platforms that do not use encryption technology can lead to unauthorized alteration. Fortunately, experts' platforms such signNow use consider security as crucial and your trust documents are always safe.
Conclusion
By now, you know how to sign trust documents and the mistakes to avoid when doing so. It is time to get ready for this by doing the right thing. It will save you the hassle of walking to the bank all the time to provide a hard signature for your trust documents.