Online shopping platforms have provided a wide array of opportunities to people. For example platform like Mercari are making it happen for the folk to even sell articles that they are not in need anymore. This is the reason why we see people finding answer to queries like how to search for users on Mercari. Likewise there are so many other platforms which are also in the limelight but Mercari is the most popular in this category owing to its unique features. Mercari is a popular online marketplace utilized by those across the United States. Many individuals use the website to find great deals on secondhand and new items or to simply clean out their storage spaces. So if you are also finding unwanted things in your wardrobe around your basement and any other corner of your house just make it happen on Mercari by selling them up in return of fair money. Mercari user search is very easy and you will be able to sell or buy without much hurdles on the platform.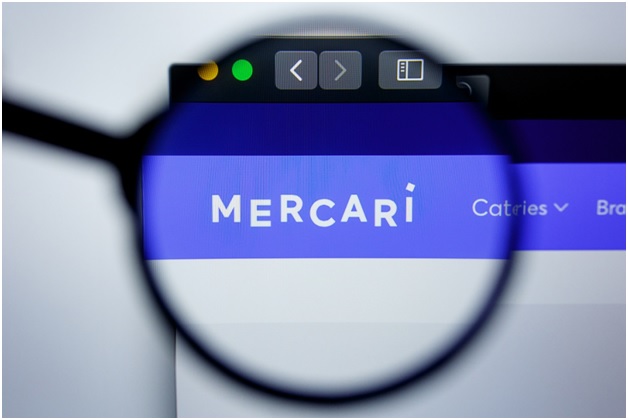 If you are new to Mercari, you may be wondering if you can search for a specific person or if you can use the website's search function to find specific items. Our article answers these questions for you so you can find the information – and items – you need from Mercari. By the end of this article you will be confident enough to sell a product or by the same on the platform. Just go through the following guide that will help you to understand this popular platform.
What Is Mercari?
Mercari is a Japanese e-commerce company initially founded in 2013, with expansions made to the United States and the United Kingdom in 2014 and 2016 respectively. Like said before it is the place where you do not have to think much before getting rid of the old unwanted clutter of your home. Selling and buying used products is facilitated by the platform. At the same time you do not have to confront much trouble for things like how to find users on Mercari as it has an easy user interface. Mercari can be used as both a website from a web browser and from a smartphone app, and the app has reportedly been downloaded over 100 million times.
Today, Mercari boasts that over 350 thousand items are listed on the website each day, and offers users a simple interface to ship their items anonymously, and work with local shipping services such as UPS, USPS, and FedEx.
Mercari is all about finding the items you want to buy as fast as possible, and making the consumer-to-consumer buying and selling process as incredibly convenient. That is the reason why it is becoming so popular globally and not just confined to few countries of the world only. You can make a deal anytime on this popular platform regarding the fashion, household product or anything else under the sun for that matters.
Searching for People on Mercari
Like said before the newbies turning to this platform may be panic about things like how to search for someone on Mercari but that is not the case at all. You will be able to nail the process easily by just going through the site. New users of Mercari may be wondering how to search for items on this website or if there is a way to search for specific sellers. Unfortunately, the Mercari search tool does not allow you to search for certain people on the website, nor does it allow you to locate a specific seller's storefront. Just tread on the path of using and you are going to become a pro in using it very soon.
The only way you might be able to reach this is to locate an item you are interested in via the search functions, and then click on the seller's profile to figure out if they are selling any other items you might be interested in purchasing.
Searching for Items on Mercari
Like aforesaid it is a platform that allows people to search things online. They can buy or sell their products easily on Mercari. Just like people bother about things like how to find a user on Mercari they are equally in trouble regarding finding the products and selling them up also. Searching for items on Mercari is a fairly simple process. You won't even need to create an account with the website or app to search for items, though you will need an account if you want to save items or make purchases. It is a very easy process just like that of other shopping apps and we all are exposed to such apps where we are making online shopping and selling goods of no use. But try out this unique experience on Mercari where you will find very special and marvelous while purchasing and selling items. The number of items available to buy are huge as it is a bigger platform for selling and buying used goods.
If your query of how to search people on Mercari is solved and then move further your step and try to find out the things. You can make it happen by exploring the things that are for sale at very handsome prices. Finding such economic things is a way of saving money for people. They can find millions of products that are meant for their needs. To find an item you are interested in buying, simply type the item into the search bar located at the top of the app's home screen or the webpage. Keywords such as "cat toy," or something more specific such as "Adidas shoes," will bring up all of the items that are considered relevant to your search terms. It is ditto to that process of searching articles on online shopping sites where you are searching things and then further adding them to the cart. You do not have to apply any rocket science in case of Mercari platform as well. Since this is an international platform people have a phobia of using it in terms of security of their data, difficulty of using the platform and shipping of the products. But that is not the case at all you can find so many options to buy and it is very easy to place your order online on this app. More you will only get regional sellers of your country only. It is a thing to notice that you will not get international shipping for your products on this platform despite the fact that it is an international platform.
Once you have the search pulled up, browse through the available items until you see something you like. You can then click or tap on the items to learn more about them, such as the seller (you can tap or click on the seller's profile to see their rating, other items they are selling, and any information about them), shipping speeds, and where the item would be shipping from.
Finding the Mercari Information You Need
Finding items on Mercari is fortunately an easy process, as this website is designed to make the process of buying and selling items as easy as possible on both sides of the equation. And while you can't search for people or specific sellers on Mercari, you can always search for items that someone might be selling and view their profile by tapping on it. These sort of information is very crucial for buyers and seller on the platform to make it easy for use.
Additionally, if you are searching for someone specific and their online presence, you may want to utilize an online people search tool like this one. By inputting the person's name and location, you may be able to find all of the online social media accounts that they are connected with, including selling accounts on Mercari.
Whatever items or information you are looking for, as long as you patiently search and carefully review results, you are sure to gain the information or items you need. So this is how you can see a good place to buy or sell your product on Mercari. Make sure to understand all the features of the app before you go ahead for using the same. There are people who have no idea about this platform and they starts blaming Mercari like no shipping internationally and for such other causes also. One must avoid such things and should be well aware of the minute things about the platform for purchasing and buying of the products on it. Mercari is really a good platform where you can find affordable deals for selling and buying both sort of services.