Congratulations! You've made it! Getting a job promotion you've been working for is no small thing and needs to be celebrated properly considering how much of your effort went into getting there. But wait… you have a plan for celebrating it, right?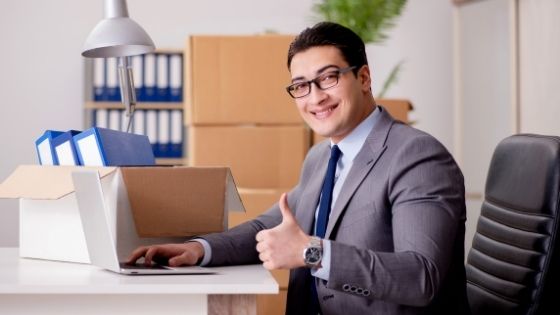 There is no way you should let this grand opportunity to celebrate your achievement go. If you are short on ideas on how to celebrate it, you don't need to worry. We have you covered, and don't worry. There's nothing crazy about what we have to suggest.
Celebrating Your Job Promotion
Following are some of the main things you need to do after you are informed about your job promotion to enjoy the moment.
1. Tell Your Friends and Family
Your priority should be telling your loved ones because their support, like your hard work and commitment, allowed you to get where you are. You can drop a message, send a happy picture, or give them a call, depending on how you prefer to communicate important news to them.
Be ready for some hugs, pats on the back, and maybe a celebratory cake when you get home.
2. Bring Doughnuts to Work
The next on the list are your colleagues, whose support helped you meet your deadlines and all of whom are a part of your work family. Grab some fresh doughnuts on your way to work to distribute among your colleagues when you go around letting them know of your promotion.
It is a sweet gesture that will get more people to share their happiness and feel motivated. And while you're at it, don't forget to include your supervisor or bosses on the list because their mentorship contributed to the success.
3. Crack Open That Bottle You've Been Saving for Something Special
Remember that bottle of Lagavulin Offerman Edition that you've been saving for something special? It is time to crack it open because your job promotion calls for it. Of course, it is good to be responsible, so make sure you don't overdo the celebration, especially on a weekday.
But generally, enjoy your glass of premium whiskey as you continue basking in the good news.
4. Take Your Loved Ones Out for a Meal
Reserve a table at a nice restaurant for the night and take your family out for a nice meal to celebrate the great news. Work usually takes up so much of our time that we often miss out on getting some uninterrupted downtime with friends and family.
Don't let this be one of those moments, and enjoy some much-needed relaxation.
5. Prepare Yourself for the Grind
Lastly, you must start preparing for the grind. Part of the celebration is knowing you have more responsibility now and need to get yourself ready to meet and exceed the expectations. Work may be tougher, but you will learn a lot more and move further towards achieving your ambition.
Wrap Up
Overall, your job promotion is an exciting achievement and deserves a proper celebration. So, allow yourself to enjoy this moment before you get busy with the new role's responsibilities.