As most of us know, your bedroom is your sanctuary, a haven where you can rest and unwind after a long day. Designing a bedroom that reflects your tastes and provides the utmost comfort is required for achieving restorative sleep and a peaceful atmosphere. In this article, we'll explore some key aspects to consider when designing the bedroom of your dreams, from choosing the right color palette to selecting luxurious bedding materials. At the same time linen duvet cover and other part of bedding also plays a crucial role in making your bedroom luxurious and giving it an amazing look. The bedroom must be designed in such a way that it makes you feel comfortable and appealing so that you can shed all your tiredness by hitting your bed after a long day. From pillows to mattresses and every other thing plays a crucial role in designing your bedroom like a dreamy one. Keep reading to uncover steps to create a bedroom that is both functional and stylish.
Select High-Quality, Comfortable Bedding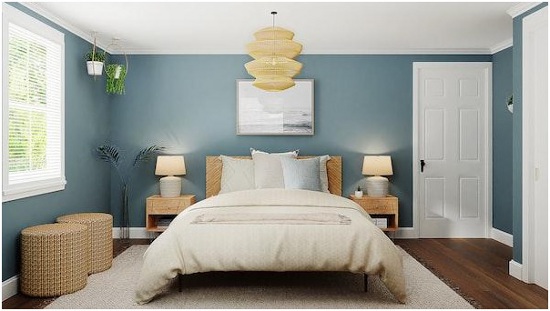 Investing in high-quality, comfortable bedding is crucial for achieving a restful sleep and elevating the appeal and style of your bedroom. You should turn your attention to luxurious bedding, such as silk or Egyptian cotton sheets, which not only feel delightful against your skin but also regulate your body temperature while you sleep. Opting for luxury duvet covers and pillows made from high-quality materials is equally important for promoting a restful night's sleep and adding an indulgent touch to your bedroom.
The benefits of investing in high-quality bedding go beyond just aesthetic appeal and comfort. Choosing the right bedding can provide a healthy sleep environment, regulate body temperature, and provide adequate support to the body. Don't forget to consider the appearance of your bedding, as it plays a key role in setting the tone for your bedroom design. Choose patterns, colors, and textures that complement your chosen color palette and echo the overall theme of your room.
Choose the Perfect Color Palette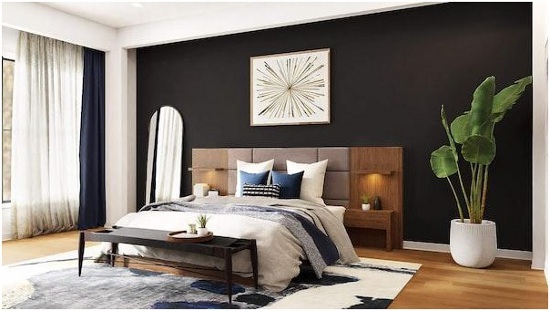 Colors have a powerful effect on our moods and emotions, so it's essential to opt for a color scheme that best suits your personality and supports the ambiance you desire. Neutral colors, such as beige, gray, or off-white, are excellent choices for those who prefer a calming and soothing environment. These hues are versatile and they also create a sense of spaciousness and brightness in your bedroom.
On the other hand, if you are drawn towards warmer shades, consider utilizing earthy tones, such as terracotta, olive green, or deep blue, which can evoke feelings of warmth, coziness, and relaxation. Be mindful of balancing bold and vibrant colors with more subdued tones to prevent a sensory overload that may disrupt your sleep. Remember, don't be afraid to experiment with different color combinations until you find one that resonates with your aesthetic.
You may want to think about incorporating a feature wall or statement piece to break up the color palette and add depth to your bedroom design. You can achieve this by using a contrasting paint color, wallpaper, or even showcasing a collection of your favorite artwork on one wall. This adds visual interest and provides a focal point for your bedroom.
Incorporate Personal Touches and Accessories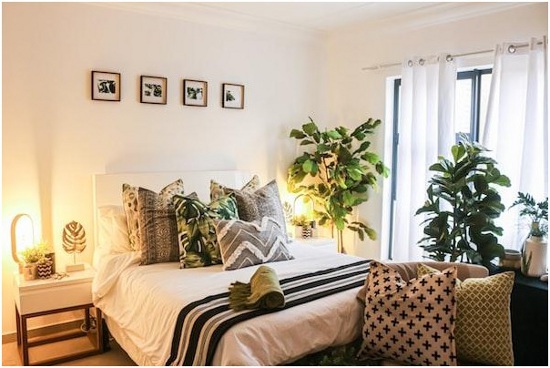 Personalizing your bedroom with cherished mementos, artwork, or unique decorative items will create a space that truly feels like your own. Incorporate items that hold sentimental value or are reflective of your interests and passions, as they will contribute to a sense of well-being in your bedroom. Accessories, such as stylish table lamps, decorative cushions, and plush rugs, can also significantly impact your bedroom's comfort level. Be mindful of selecting pieces that enhance your chosen design scheme and promote a consistent look throughout the room.
As you can see, designing the bedroom of your dreams involves careful consideration of color palettes, high-quality bedding, and personalized accessories. The tips in this article can be extremely beneficial as you go through the design process. By following these guidelines and incorporating elements that reflect your unique taste and style, you'll be well on your way to creating a restful, serene, and stunning bedroom you'll be proud to call your own.