Planning to renovate your comfort space and thinking on how to manage the expenses? Then availing a home renovation loan is what you should think of to cater to all the expenses. A home renovation loan can be an ideal choice to facelift your property without having to worry about the finances associated with it. Read on to know why you should opt for a refurnishing loan to revamp your place.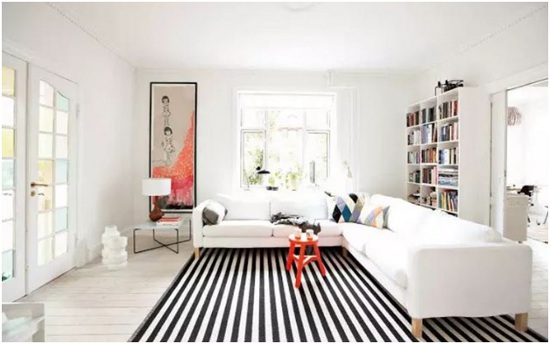 What is a home renovation loan?
A home renovation loan is a personal loan you can avail to cater to all the renovation or refurnishing expenses of your house. Getting this type of loan helps you finance your home improvement costs easily and quickly by offering you easy access to funds. The loan can be availed for paying the interior design, architect, vendors or for buying tools, accessories or furniture. This type of loan is of an unsecured type that ensures you don't have to keep any collateral or guarantor to get the money; it also saves you from risking any of your assets in case you fail to repay the loan.
Today with digital advancement, application for home renovation loan can be easily made online without having to visit the lender's office. With the ease of application and 100% online process, getting a home refurnishing loan in India is easy.
Here are a few other benefits of getting a home renovation loan
Improve your credit score: If you are new to credit or have a low credit score, then availing a personal loan for the home renovation can help you increase your credit score. However, this is only applicable if you repay the EMIs on time. It is important to know that your credit score determines your creditworthiness, so, if you make timely repayments, then your credit score increases that further helps you secure another loan from the lender in the future. Also, having a good credit score helps you get a loan at low EMI. On the other hand, late payment or defaulting on EMI payments can decrease your credit score and lead to loan rejection in the future.
Minimum documentation: Applying for the renovation loan is now easy as the process has shifted online. This has now made it possible for loan applicants to upload documents online through the lender's app or website. All an applicant has to do is submit his basic KYC details and upload his income documents online to get the loan amount. Involvement of no paperwork and simple application process has made this loan type popular.
Get instant approval: Gone are the days when you had to wait for weeks to get your loan approved. Applying with online lenders helps you get instant approval and disbursal that makes it easy for you to take care of your house renovation expenses in an easy way. It also helps you plan your home renovation in a better way as you don't have to run from pillar to post to get the money. The loan amount is directly disbursed in the applicant's bank account.
Competitive rate of interest: Personal loan for house renovation purpose can be availed at an interest rate starting from 10%-20%. The rate at which you can avail the loan depends on your credit score, age, income and other factors. To get a low-interest rate loan, it is necessary that you have a good credit score and do not default on EMI payments as doing so can decrease your chances of getting loan approval.
No collateral: To get home renovation loan, you are not required to provide any security against the loan amount. Since this type of loan is of unsecured type, you don't have to risk any of your assets to avail the amount as it is disbursed based on your credit eligibility. This ensures that you don't lose out on your assets in case of making any default in the future.
How to get a home renovation loan?
You can easily apply for a home renovation loan online in India by downloading an instant personal loan app from Google Playstore. You can also visit any top lender's website online and apply for the loan. Today lender's in India have gone digital and have made it easy for you to apply for a personal loan online that ensures you get quick access to funds.
Visit the lender's website or download the app
Enter your personal and professional details
Submit scanned copies of your KYC documents
Submit your bank statement and salary slip
On successful approval, submit additional details
Get instant disbursal
Conclusion
Before you apply for a home renovation loan, you must do a bit of research online and apply with a lender providing instant disbursal at LOW EMI. Also, check on the features and benefits of the low to make the right pick.