The treatment for breast cancer is typically a combination of chemotherapy, surgery, and traditional radiation therapy. But nowadays, many doctors would prescribe proton therapy to their breast cancer patients as an alternative.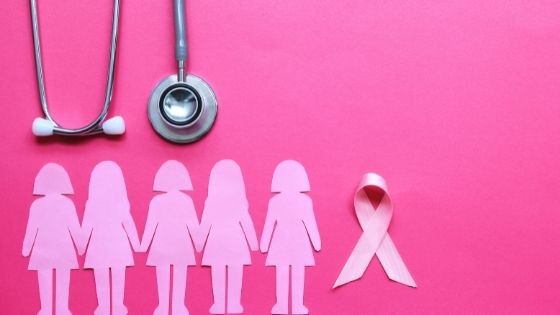 If you've never heard about proton therapy before, you probably have many questions about it. To help give light to some of your queries, here are some of the frequently asked questions about proton therapy for breast cancer:
What Is Proton Therapy?
Proton therapy is an advanced form of radiation therapy. Instead of x-rays, it uses energy from protons or positively charged particles to treat many types of cancers in their early stages and some noncancerous tumors such as breast cancer, sarcoma, and Hodgkin lymphoma.
Is Proton Therapy Approved by the Food and Drug Administration?
The shortest answer to this question is yes. Proton therapy has been around for many years. But it was in 1988 when the Food and Drug Administration or FDA has finally approved it for use in the US.
How Many Patients Have Been Treated With Proton Therapy?
The National Association of Proton Therapy NAPT reported that more than 75,000 patients in the US have been treated with proton therapy. Globally, a total of over 170,000 have been cured with the treatment.
What Types of Breast Cancer Can Proton Therapy Treat?
Proton therapy is best used for many types of breast cancer in their early stages. It would be best if you talk to your doctor if you are a good candidate for the treatment. Often, proton therapy can still be an option for patients with the following types and forms of breast cancer:
Node-positive breast cancer
Locally advanced breast cancer
Stage 1, 2, or 3 breast cancer
ER (estrogen receptor) positive or negative
HER2 (human epidermal growth factor receptor 2) positive or negative
PR (progesterone receptor) positive or negative
ER, PR, and HER2 positive (triple positive)
ER, PR, and HER2 negative (triple negative)
What Are the Benefits of Using Proton Therapy for Breast Cancer?
The main reason proton therapy is recommended by many physicians is that the treatment allows them to precisely target the tumor while preventing surrounding healthy tissues and organs from being exposed to excess radiation. This is beneficial, especially to patients with left-sided breast cancer, because the tumor is close to the heart.
According to clinical studies, there's an average of 88% less radiation to the heart and 44% less radiation to the lungs. Other benefits include:
It causes less cosmetic damage.
It is non-invasive.
It is painless.
It has minimal side effects.
It offers a faster recovery time.
It has little to no impact on the patient's energy level.
It is offered in an outpatient setting.
It can be used even if you have breast implants.
How Long Does a Proton Therapy Session Last?
Normally, it only takes about one to three minutes to deliver the proton beam. However, the appointment takes about 15 to 45 minutes on average because of the time spent adjusting the equipment and positioning the patient in the treatment room.
How Many Proton Therapy Treatments Will You Need?
Breast cancer patients are typically advised to undergo proton therapy treatments four to six weeks after their chemotherapy or surgery. It may last for four to eight weeks, five days a week, depending on the patient's condition. During these times, the patients can go through with their daily routines, especially since the side effects are minimal.
Is Proton Therapy Covered By Your Insurance?
Proton therapy is covered by many insurance carriers, such as Medicare and Medicaid. But to be sure, you should talk with your provider. You may also discuss your insurance with the Financial Services Team of the proton therapy center to learn more about the coverage of your plan.
Where Can You Find a US Proton Therapy Center?
Currently, there are 39 proton therapy regional centers in the US. You can find them in the states of Florida, Michigan, California, Ohio, Georgia, Massachusetts, Virginia, Utah, Maryland, Texas, the District of Columbia, Tennessee, and more.
Get in Touch With a Proton Therapy Center Today!
If you or your loved one have breast cancer, you should consider reaching out to a proton therapy center for treatment. If you live in the state of Florida, you can find a center in Nashville. Reach out to them now!