Beauty is all about owning your individuality and wearing your looks with confidence. Faces Canada holds a Canadian heritage spanning over 40 years. It offers an exclusive line of high-quality makeup and skin care products crafted to suit every ethnicity, skin type, tone, complexion and texture. Their products are also cruelty-free and hypoallergenic. Quality is one of their core values, which is why the brand strictly disapproves of animal testing, stick to the most stringent requirements and always use safe ingredients.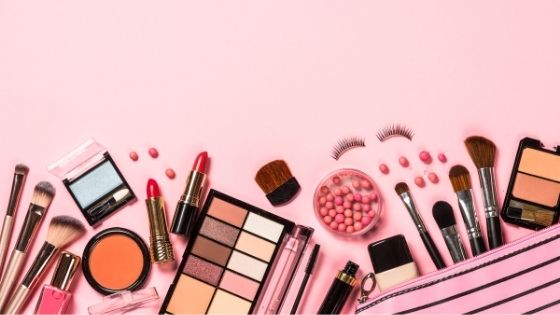 Their unique formulation and innovations combine international cosmetic technology. It meets the needs of Indian skin tones to bring a genuinely world-class cosmetic range to every Indian dressing table.
Today, Faces Canada is a globally acclaimed brand. It offers a massive range of products to create any look or style, from casual chic to go-getter glamorous and everything in between.
The cosmetic brand is available in India through e-commerce sites as well as in general trade stores.
Different categories of products offered by Faces Canada
The brand offers an impressive range of quality products from skin care to makeup tools at reasonable prices. Let's take a look at them.
For Lips
Lipstick
Lip crayon
Liquid lipstick
Lip liner
Faces Canada brings you covet-worthy and incredibly gorgeous lipsticks that will perfect your pout like no other. Long-lasting matte lipsticks, super pigmented with weightless formula, soft and creamy texture, gives you a velvety finished look.
The lip care products offered by Faces Canada are praiseworthy. They come in many shades, from nude to bold, which gives you the confidence to pick the right shade for a simple office meeting or attend a glamorous party/wedding. The products glide on your lips like butter and have superb pigmentation that covers your lips in one swipe only.
Our favourites from the Faces Canada lip care range are the Faces Canada Ultimate Pro Matte Lip Crayons, Faces Canada Ultime Pro Longstay Liquid Matte Lipstick and Faces Canada No Transfer Matte Lipstick.
For Eyes
Kajal and Eye pencil
Eyeliner
Eyeshadow
Mascara
Brow Definer
Every makeup look is incomplete without highlighting your eyes. So give your eyes a full glam look and complete your eye makeup with Faces Canada's wide range of products.
The brand offers a burst of colours that comes in an array of irresistibly gorgeous shades, ideal for creating elegant finishes with precision to give you a complete matte finished look. They are soft and remarkably gentle, even on sensitive eyes. You can use them to give your eyes a dramatic makeover or to brighten them.
Our favourites are the Faces Canada Up Matte Made In Heaven Inkliner, Faces Canada Glam On Volume Perfect Mascara and Faces Canada Ultime Pro Brow Defining Pencil.
These products are usually smudge-proof and water-proof and give you an intense colour that lasts 24 hours.
For Face
Foundation
Highlighter
Loose powder
Concealer
Primer
Pressed powder
CC cream
Blush
Makeup fixer
Makeup remover
Toner
Sindoor
Who doesn't like to have perfect skin? Beautiful skin can be yours with Faces Canada to transform your dull skin and even out skin tone. Faces Canada products (be it foundation or concealer or anything) give you a natural matte finished look from light to medium coverage. In addition, it gives you a buildable high coverage to hide your imperfections and corrects uneven skin tone.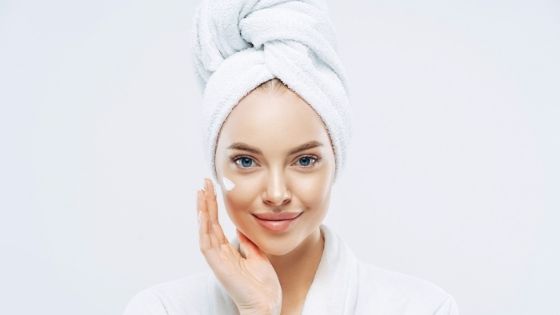 Our all-time favourite from this variety of products is the Faces Canada range of foundation creams.
We also love Faces Canada Ultime Pro Mineral Loose Powder, Faces Canada Ultime Pro Blendfinity Concealer Stick and Faces Canada Vitamin Rich Primer.
These products are generally paraben-free and come with the following advantages –
They help preserve the life of skin cells.
Protects the skin from environmental factors
Improves skin cell's reactions to chemical stresses
The products help impart natural freshness and luminosity to any skin type
Made to suit all skin types to cover blemishes, spots and visible pores.
They have an excellent skin awakening formula to energise your complexion and boosts skin vitality.
The range of products is available in different shades and variants. You can choose the right shade or variant for yourself based on your skin concern, skin tone or undertone. These are soft, silky and light-weighted and provide you with adequate, understated coverage to blend flawlessly with your existing skin tone.
For Nails
Nail enamel
Remover
Topcoat
Faces Canada nail enamels provide you with unbeatable full colours and come with a smooth application for those who live in the fashion fast lane. Colours are the one thing that brightens up your mood anytime, anywhere. So match the colours as per your dress, occasion, mood or style.
Faces Canada offers high performing nail enamels, which are long-lasting and quick drying. They have a high-quality nail paint formula that smoothly glides to give your nails an attractive and flawless finish. These products offer you ultra-glam with reflecting pigments that deliver intense, long-lasting colour to super shiny nails with that extra edge.
Why do we wear makeup?
When it comes to makeup, there are reasons why we use it. And when it comes to choosing the right product for yourself, Faces Canada is the best pick.
Few points are listed why makeup has got into the limelight nowadays.
It makes you look more confident.
It keeps your skin protected.
It enhances your appearance.
You feel happy and fun while experimenting with makeup.
You can get a better complexion.
It show-case your sense of self-worth and makes you well-groomed.
Is it ok to wear makeup every day?
Using makeup regularly can sometimes cause some side effects, impacting the skin health and natural glow. However, this does not mean that you cannot use makeup at all. If you follow a few healthy makeup habits and choose skin-friendly products, you can continue to wear makeup every day. For best results visit k beauty sydney.
Oh yes! It makes you look perfect in photos. So go, get up and enhance your beauty with the help of some easy to apply products by Faces Canada!